Getting The Best Business Loans
Whether you are operating a startup or have been around for quite some time, business loans are a reality for just about any owner. The question is, though, what type of business loans are the best for your business? Also, there's no guarantee that you can get any. Only one in five businesses that apply to banks for funding get it, and there are several reasons why. While no business owner wants to get turned down, it is important to take the time to figure out why you may get turned down for business loans from traditional lenders.
Lenders and Business Loans: What Hurts Your Chances?
You lack a well-defined business plan
The first question a lender is going to ask is, "what are you going to do with the money?"
If you do not have a business plan prepared a traditional lender will be unlikely to provide funding.
This can hurt your chance if you are a startup, and don't have a well-defined plan.
Banks have turned you down before
Unless a good portion of time has passed, lenders that have turned you down before are likely to do the same. As a lender, they are looking for the safest bets of getting their funds back.
Your credit score is too low
This is perhaps the biggest thing that may hurt your chances of getting

business loans.

When banks see poor credit scores, they see a business they can't trust with a loan.
Your debt and income are not in balance
The way a bank will look at your actual income is by calculating your income and subtracting your ongoing credit repayments.
A lender does not want to drain your business when offering you a business loan. In their eyes, they don't see a possibility of getting their money back.
A bank will also consider how many business loans you have at one time. If they feel you are overextending yourself, they may shy away.
Your books are not up to par
Before walking into a loan meeting with a lender, ask yourself, "what do my books look like?"
If a bank sees disorganized books, they may question your potential for success.
An eBusiness Merchant Cash Advance removes these barriers for our clients.
How Our Business Funding Works
Apply Online Now
Click the "Do I Qualify" button to find out how much you are pre-qualify for. Then complete the form.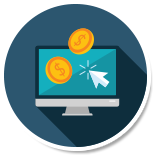 Get Approved Fast
You will receive a firm offer from us in 24 hours! Once you accept it, we fund your business almost immediately.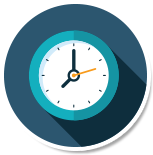 Small Payments
After you are funded, we take small daily payments from your business account based on a set percentage.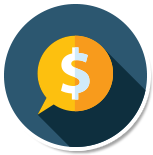 Start Here
Ready for real business funding? See how much you qualify for now.
Do I Qualify?
Get $3k to $500k in 24 hrs
Alternatives to Traditional Business Funding
Peer-to-peer lending
Crowdfunding websites
Cash advances services
The benefits of these types of services make them highly attractive to newer businesses in particular. As a new business, you don't have the strong history of backing that many other businesses have, but you still need the same amount of capital.
Funding Troubles
As you can see, business loans are not always easy to get. It's important to note that there is a rise in alternative funding methods for these companies that are struggling. At
eBusiness Funding
, we specialize in cash advances to get you what you need for working capital. A cash advance can be extremely helpful to a business that was previously declined for traditional business loans from various financial institutions. Our cash advance application focuses on you and your business needs. Our goal is to give your business the means to progress to a successful future, based on your current potential. Our
requirements
are simple. We consider applicants who have been in business for at least six months and companies who do at least $10,000 a month in sales. We have a 95% acceptance rate for those who met our minimum requirements. That is much higher than the 20% acceptance rate of traditional lenders. Approval can take place in as little as 24 hours, with the money deposited in your bank account as soon as 72 hours. In addition, we place no restrictions on how you choose to use your funds, including helping even out your cash flow or cover payroll when times are tough. So are you ready to look beyond business loans to help your business?
Get started
with eBusiness Funding today, we are ready to see your business succeed.
On Demand Working Capital
get yours in 24HRS