Spa Business Loans
Making Use of Spa Funding
Spas have all the potential in the world to do great business, with the health and wellness spa industry being worth about $16 billion worldwide. A growing elderly population and professionals with income to spend and looking for ways to destress makes for a great customer base. Word of mouth plays a role too. If one person enjoys your spa's services, they're sure to tell their friends and family.  At the same time, spas can fail just as easily. What sets the successes from the failures? Low cash reserves, inability to delegate and failure to react to the marketplace are some of the reasons. The final straw in many cases though is a lack of business capital. Spa funding is needed for many essential functions, including:
Bringing on new staff.
Training current staff.
Buying and maintaining equipment.
Renovating the spa to appeal to new customers.
Advertising to raise awareness of your business.
Sudden repairs/staff replacements.
Adjusting to seasonal customer flow.
Cash infusions when business is low.
A spa with a lack of business capital may find themselves digging into their profits in order to handle some of these issues, especially if they are unexpected. This can be a harmful practice, though. The lower and lower your cash reserves get, the more and more risk you put on your business. As a result, outside funding is often the answer.
How Our Business Funding Works
Apply Online Now
Click the "Do I Qualify" button to find out how much you are pre-qualify for. Then complete the form.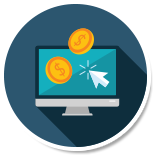 Get Approved Fast
You will receive a firm offer from us in 24 hours! Once you accept it, we fund your business almost immediately.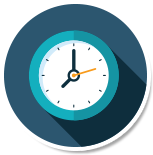 Small Payments
After you are funded, we take small daily payments from your business account based on a set percentage.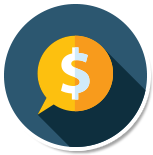 Start Here
Ready for real business funding? See how much you qualify for now.
Do I Qualify?
Get $3k to $500k in 24 hrs
Where Traditional Funding Won't Help
New or established, large or small, no matter what type of spa you have, you will need spa funding. However, the traditional route of looking for bank loans is not always the way to go. More leery of small businesses than ever, banks will often want to look at your credit history, tax info, and even possible collateral before providing approval. Even if you meet these requirements, long waiting periods means that your business may fail while you're waiting for your funds.
eBusiness Funding
offers merchant cash advances as a strong alternative funding solution for businesses that are looking for business capital but don't necessarily have the means to qualify for a bank loan. Our requirements and services are geared towards the needs of these type of businesses. Learn more about the eBusiness Funding mission.
On Demand Working Capital
get yours in 24HRS

Why Merchant Cash Advances?
Merchant cash advances have become more and more popular among small business owners who are looking to get more capital, spa funding included. How do they work? At eBusiness Funding, we base
qualification
off of the current strength of your business. No worries about past credit issues or a lack of collateral holding you back. Whatever your needs may be, we are here to help. It's also important to realize that we place no restriction on how you use your funds, whether is making an expansion move or providing a cash infusion to keep your spa afloat.  No spa can function without a healthy amount of working capital, so we can advance as much as $500,000 if you meet our minimum requirements. Meeting these requirements is very simple. As long as your business has been in operation for over six months and is bringing in over $10,000 in monthly revenue,  you make for a strong candidate for our alternative funding solutions. We believe in fast funding; you may see the funds in your account within 72 hours of your application. eBusiness Funding is here to help you secure an advance to keep your business at the top of its game. There is no need to wait.
Apply
with us now and secure your MCA in just a few minutes!