Bad Credit Business Loans
Before beginning, it's important that we explain that there is no such thing as true
bad credit business loans
. However, there are funding products out there that will service people with bad credit, though these generally come with one, if not many, caveats. This is due to the fact that bad credit makes you a risky borrower in the eyes of many lenders.
Some of these include higher interest rates for people with bad credit, but even then, many institutions will simply pass over those with poor credit history. Even those people and businesses that have made poor credit mistakes but are trying to recover will still fall victim to this issue. Let's take a moment to see what businesses can do in this situation.
Bad Credit Business Loans: The Options
Traditional Bank Loan
If you are able to get a bad credit business loan through a bank, you will have to do a lot to offset the risk in their eyes. This means higher interest rates, collateral, and other similar things. If you can't deal with these, chances are, a bank is not going to be the way to go.
Microloan
A microloan is like a traditional loan but from a smaller lender, such as a credit union. Microloans are often easy to get compared to a bank loan. These are generally for less money, though. They also still carrying high-interest rates due to your bad credit. Depending on why you are borrowing, these may be enough, but for larger amounts, you will need to look elsewhere.
Business Credit Card
The nice thing about business credit cards for bad credit is that timely repayments can serve as a great way to help rebuild your credit. The issue though is that businesses with bad credit generally have a hard time getting them in the first place due to criteria being similar to that of a bank loan.
Home Equity Line of Credit
With a home equity line, banks use your home as collateral for a loan. This only applies to homeowners and may exclude some business owners. Note that collateral doesn't guarantee you a good APR, not to mention the fact that you will incur a tremendous loss if the business fails, no matter what the reason is.
Personal Loans
This is another risky financial strategy. It's wise to draw up legal documents when borrowing money from friends and family. These will help make expectations, repayments, and obligations clear. Depending on the financial situation of your would-be investors, there may not be enough money on hand to cover all your expenses.
Merchant Cash Advances for Bad Credit
If
bad credit business loans
aren't an option for you, merchant cash advances may be an ideal option. Like some of the previously mentioned alternatives, bad credit won't have a huge bearing on your qualification. In fact, at
eBusiness Funding
, we look for the potential of your business above all else. 95% of businesses that meet our basic requirements qualify for funding. We want to help your business be as successful as possible, so here's some advice to help improve your credit score while you use merchant cash advances to support your business.
Keep your credit balances below 30% of their total limit.
Don't transfer balances, pay them off in full.
Stay on the schedule your credit issuer gives you.
Be sure to focus on paying your credit card bills on time.
Only use credit as you need it.
Focus on using cash when you have it available vs. swiping your card.
An eBusiness Merchant Cash Advance removes these barriers for our clients
How Our Business Funding Works
Apply Online Now
Click the "Do I Qualify" button to find out how much you are pre-qualify for. Then complete the form.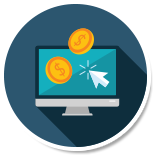 Get Approved Fast
You will receive a firm offer from us in 24 hours! Once you accept it, we fund your business almost immediately.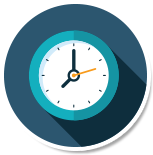 Small Payments
After you are funded, we take small daily payments from your business account based on a set percentage.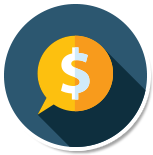 Start Here
Ready for real business funding? See how much you qualify for now.
Do I Qualify?
Get $3k to $500k in 24 hrs
Merchant Cash Advance Benefits
There are many benefits of choosing a Merchant Cash Advance if you are looking for
bad credit business loans
:
We don't focus on your credit score.
We believe that while you are learning the small business market you are going to make mistakes. This is why we focus on the future of your business instead of your past.
We will not hold collateral against our advance to you.
New businesses, who are looking for funding, often run into the challenge of having limited collateral to put up for a traditional loan. If you are ready to get the cash you need to start improving your business even if you have poor credit. As long as you meet our minimum qualifications, we will get you the cash you need fast so you can start growing your business.
On Demand Working Capital
get yours in 24HRS