Construction Company Business Loans
The time is ripe for your construction business to make money. Increased demands for building projects mean more opportunities, but this means more cost as well. Your business needs operating capital in order to cover payroll, materials, and more. In fact, construction funding is crucial for purposes like:
Buying tools, equipment, and software.
Buying building supplies.
Hiring and training employees.
Creating ads and marketing.
Handling sudden expenses.
Expanding the business.
Securing office space.
Anything else you may need.
How Our Business Funding Works
Apply Online Now
Click the "Do I Qualify" button to find out how much you are pre-qualify for. Then complete the form.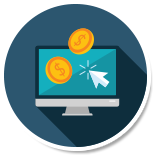 Get Approved Fast
You will receive a firm offer from us in 24 hours! Once you accept it, we fund your business almost immediately.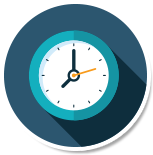 Small Payments
After you are funded, we take small daily payments from your business account based on a set percentage.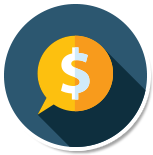 Start Here
Ready for real business funding? See how much you qualify for now.
Do I Qualify?
Get $3k to $500k in 24 hrs
Imagine having tons of potential clients, but not being able to work with them due to lack of capital! You won't want to dip into your profits to cover these issues either. As a result, outside funding is the way to go.
Alternatives for Construction Funding
Maybe you're a bit confused as to why eBusiness Funding would be the best option for your construction funding. You might instead want to get a small business loan from a bank. While many people may favor the traditional method of pursuing a bank loan, the fact of the matter is that getting construction funding from a bank may not be as easy as you think. In fact, more loans are denied to construction companies than any other industry. Why is this so? In the eyes of many bankers, construction is seen as a high-risk loan industry. As a result, they will demand a lot before providing approval, including a strong credit history and collateral. Strong business isn't enough. If your construction business is just starting out, or you have prior credit issues, then you may find yourself out of luck when it comes to getting business capital via this route.

On Demand Working Capital

get yours in 24HRS

This is why
eBusiness Funding
is great for helping you and your business. As long as you meet the minimum set of standards and show strong business potential, you will be able to secure the
construction funding
you need. Get your business rolling or cover a sudden emergency or slow patch of cash flow. Many of the roadblocks that may affect your chances of getting funding from a bank will not apply with us.
Using Merchant Cash Advances
Let's explain a bit how merchant cash advances from eBusiness Funding work. First of all, know that your credit plays no role in whether or not you qualify. We look at how strong your business is doing is from its revenue streams, and base the funding you can get off of those numbers. We also provide the funds much quicker than traditional bank loans, making merchant cash advances. For repayment, money for merchant cash advances from eBusiness Funding is taken as a certain portion of gross revenue from your business' receivables. When sales are low, you're still not on the hook for a huge payment every month. Interested in giving this a try?  Construction companies that have been in operation for at least six months and have monthly revenue streams of $10,000 or more are ideal candidates for approval. We can provide your business up to $500,000 in working capital, within 72 hours of applying if you meet 
our requirements
. There are also no restrictions on how you choose to use these funds. At eBusiness Funding, we specialize in easy alternative funding solutions. We can help you obtain the cash advances that your business needs to cope with increased competition or workload, as well as any other situation that requires business capital. If traditional lenders are turning you down, our funding products are the ideal match for your construction business. 
Apply with eBusiness Funding now!