Wholesaler & Distributor Business Loans
How To Use Wholesaler and Distributor Funding
As a wholesaler or distributor, there's always going to be a market for your services. This doesn't guarantee success, though. In order to find the clients and work that your business needs to be successful, you need two major things: good inventory management and quick order fulfillment. Buying wholesale is getting popular, so now's a great time to jump in. At the same time, it can be easy to get lost in the shuffle. So, what does it take to make it? A business plan? Skilled staff? These are important, yes, but you need capital. Whether you're just starting out or business is slow, regular cash flow is what you're looking for. You may look to lenders to find outside wholesaler and distributor funding. The capital you get from them goes to important things like:
Buying inventory.
Upgrading logistics.
Buying materials for your stockroom.
Expanding your business.
Hiring new staff.
Anything else you need.
How Our Business Funding Works
Apply Online Now
Click the "Do I Qualify" button to find out how much you are pre-qualify for. Then complete the form.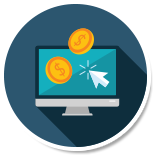 Get Approved Fast
You will receive a firm offer from us in 24 hours! Once you accept it, we fund your business almost immediately.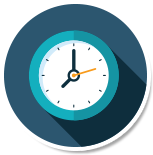 Small Payments
After you are funded, we take small daily payments from your business account based on a set percentage.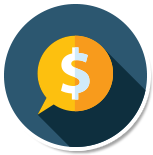 Start Here
Ready for real business funding? See how much you qualify for now.
Do I Qualify?
Get $3k to $500k in 24 hrs
Where You May Look For Funding
So, where do you start when it comes to looking for funding? Many may say banks, but this isn't always ideal. For one, banks can easily deny your business loans based on poor credit, high risk, and other factors. If you are approved, there's also the issue of long waiting times until you get your funds. If you need capital in a hurry, this poses a serious problem. Also, many banks require strict business plans that determine how you use the funding they provide. If you have multiple areas you want to address, this poses another roadblock. In general, businesses that are new or have previous credit issues are out will struggle on this route. Thankfully, there are ways to get wholesaler and distributor funding that can meet your business's needs, like merchant cash advances. Merchant cash advances from
eBusiness Funding
are easy to obtain even if your business is small or new. Unlike bank loans, your credit card/invoice sales decide if you qualify. Credit scores, business plans, and collateral won't hurt your chances. Your current success will help pave your future.
On Demand Working Capital
get yours in 24HRS

Options You May Not Know About
Merchant cash advances get you your funds quickly as well. This means that merchant cash advances are a great way to cover sudden expenses without taking on debt. Repayment is simple as well. No large payments—you pay back with a portion of your credit card or invoice sales, determined by our expert consultants. Have multiple problems you're looking to tackle? We place no restrictions on how you spend your funds. Our requirements are simple—if your business is in operation for over six months and earns $10,000 in monthly revenue for at least six months, you make for a prime candidate. We offer $5,000 to $500,000 in working capital, with the amount based off of your revenue potential. No need for long waits, either, as you can get your funds in your as soon 72 hours after you apply. Learn more about the
requirements
we have for our working capital solutions. Don't worry about being on the hook for interest payments or penalties when you repay, as all of eBusiness Funding's advances are non-compounding. Our repayment terms are based on the money you bring in, so don't worry about being hamstrung by huge monthly payments. When traditional funding isn't available or viable, the easy capital solutions from eBusiness Funding make for a strong alternative. Don't wait until you're in dire straits to get the wholesaler and distributor funding you need. Fill out the form on
this page
and begin getting capital  with eBusiness Funding today!