Auto Shop Business Loans
Auto Shop Funding and Your Business
With times getting tight and people looking to get the most out of their vehicles, the time is ripe for an auto shop to do good business. However, the current economic climate isn't a complete positive for auto shops. Many savvy shoppers are trying to make their own repairs in hopes of saving money. This means lost customers for you. To stay competitive, you need outside auto shop funding. This business capital will allow you to make important changes like:
Meeting payroll.
Hiring new staff.
Growing your business through advertising.
Buying the best equipment.
Opening another location.
Repairing damaged equipment.
Don't make the mistake of thinking that your profits will be enough to cover all of these. Even if you're doing well, putting all your money back into the business and not building cash reserves can be a recipe for disaster if you incur a sudden expense.
How Our Business Funding Works
Apply Online Now
Click the "Do I Qualify" button to find out how much you are pre-qualify for. Then complete the form.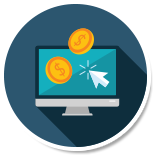 Get Approved Fast
You will receive a firm offer from us in 24 hours! Once you accept it, we fund your business almost immediately.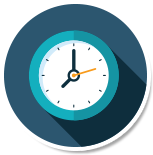 Small Payments
After you are funded, we take small daily payments from your business account based on a set percentage.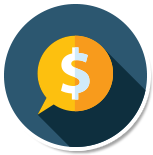 Start Here
Ready for real business funding? See how much you qualify for now.
Do I Qualify?
Get $3k to $500k in 24 hrs
The Problem With Traditional Funding
A major issue with getting auto shop funding is that banks, credit unions, and other traditional lenders tend not to support these type of businesses. There are several reasons that they perceive them as risks. These include poor past credit, insurance issues, or other problems. In cases like these, even having great sales may not be enough to sway them. In addition, new or small businesses will even have a harder time finding bank funding. Even if you are approved, the process for getting these funds takes a great deal of time. In some cases, it may even be a matter of months. If your business needs funds to stay alive, they may come too late. If you're looking to expand, you can miss your chance to strike while the iron is hot. Other funding methods, like business credit cards, equity shares, or private investors, aren't always the best choice either. You may get the funds you need, but incur debt as a result of doing so. Your attempts to fix a short term issue may evolve into long-term ones later. In time, this can present a serious risk to the health of your business
Merchant Cash Advances as An Alternative
At
eBusiness Funding
, we provide merchant cash advances as an alternative for businesses who need capital but are struggling to get it from banks. This is especially attractive for auto shops, who traditionally may not be able to turn to banks for their funding needs.
On Demand Working Capital
get yours in 24HRS

Learn more about exactly we at
eBusiness Funding offer
 in terms of business capital solutions.Much differently than traditional banks, it's not about credit history or collateral with us. Instead, we're looking at how strong your business is right now. If your auto shop has been operating for over six months and is bringing in a  monthly revenue of over $10,000, you make an ideal candidate. Business capital is an essential part of keeping your auto shop up and running, and we can provide your business with up to $500,000 in funding, based off of your sales. We can also get your funding directly in your bank account as soon as 72 hours after you apply if your business meets our minimum requirements. Along with getting you money quickly and easily, the merchant cash advances we offer at eBusiness Funding are also versatile. We place no restrictions on how you use the funds we provide, so whether you need to buy a new piece of equipment, open a new shop, or bring on some new staff, we're here to help. Don't delay getting the capital you need any longer. Fill out an application and
get started
with eBusiness Funding today!