Retail Business Funding
Stocking Your Shelves With Retail Funding
Whether you're selling food, technology, or clothing, retail sales are entrenched in the American economy, both in physical storefronts and online. While major retail chains have absorbed many smaller businesses, make no mistake—there is plenty of opportunities for the smaller retailer to carve out their share of the market. One thing that your small retail businesses need in order to not only compete, but survive, is plenty of business capital. You can use this retail funding to cover several essential aspects of your business, including:
Buying inventory.
Bringing on new sales staff.
Creating marketing to draw customers in.
Expand your physical retail space.
Implement retail build-out equipment (such as clothing racks and displays).
Expand your digital presence.
Anything else your business needs.
How Our Business Funding Works
Apply Online Now
Click the "Do I Qualify" button to find out how much you are pre-qualify for. Then complete the form.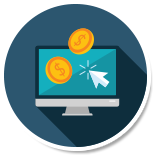 Get Approved Fast
You will receive a firm offer from us in 24 hours! Once you accept it, we fund your business almost immediately.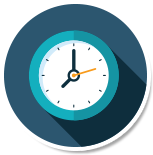 Small Payments
After you are funded, we take small daily payments from your business account based on a set percentage.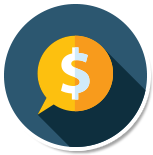 Start Here
Ready for real business funding? See how much you qualify for now.
Do I Qualify?
Get $3k to $500k in 24 hrs
Retail is a versatile field, but the basic need for capital is always the same. To avoid dipping into your own profits and potentially hurting your business, you'll need to turn to an outside lender, but this can prove more difficult than you think.
Issues With Traditional Funding Methods
With so many expenses, small businesses may want to pursue bank loans to handle their retail store funding needs. This isn't always a simple request, though. Some lenders may see small retailers as too much of a risk to back. Even if things are looking good, you still need to wait through long approval processes to get your funds. Imagine your business sinking while you're waiting on the word from your bank! Some of the alternatives out there also pose their fair share in issues. Business credit cards can come with large interest rates. If you look to private investors, not only do you have to convince them to get on board, but they may ask for a share of control in exchange. With these factors, it can seem like there's nowhere to turn. Thankfully, this isn't the case.
How Merchant Cash Advances Help
eBusiness Funding
utilizes merchant cash advances to help you get the retail funding you need quickly. What sets us apart? Merchant cash advances are a way to get funding without many of the caveats of traditional loans. Credit and other issues from the past don't harm your chances—instead, it's all about your sales and future growth potential.
On Demand Working Capital
get yours in 24HRS

Learn more
about how exactly we use merchant cash advances to support you at eBusiness Funding.Getting the funding you need to improve your retail business is as simple as filling out our quick contact form. 95% of the businesses that meet our minimum requirements qualify for funding. As long as your business has been open for at least six months and is bringing in at least $10,000 in monthly revenue, you're exactly the type of client we're looking to help. Another thing that you may not know that sets our merchant cash advances apart is that we place no limits on how you choose to spend your funds. Whether you want to expand your offerings, open a new store, cover a sudden repair, or meet payroll, use the retail funding we provide to do what you need to improve your business. eBusiness Funding is the leader in alternative capital solutions for small business. Let us help bring you and your retail business to the next level. Fill out our contact form and
get started today
!