Working Capital Loans
Working capital is an essential part of any business. This is the money you have on hand for day-to-day operations. Without proper working capital, no business can run well. As a result, some companies may pursue working capital loans just to keep the doors open. Startups may want these to get off the ground. Established companies may need to help cover cash flow. Before getting into the loans themselves, let's explain what working capital covers.
What your Working Capital Means
Calculating the assets and liabilities that make your working capital covers your whole business. Everything, from cash to accounts payable, inventory, and short-term accounts, all factors in. Having more assets than liabilities means that you have a positive working capital ratio. Your business has the ability to pay off its short-term liabilities. A negative working capital ratio generally means you have other business issues. This can mean you don't have steady sales, or not collecting your receivables. Also, you could be overextending your business. Consider your working capital ratio as a general health indicator for your business. While there are some exceptions, it can serve as a quick way to see if you're running things the right way.
Using Working Capital Loans:
There are several items that can hamper your working capital. One of the biggest hampers it is inventory. If your business has inventory waiting to get sold, that's working capital tied up in that item. Another thing to consider is the role of financing in keeping working capital healthy. As a small business owner, you may see some strong initial profit and think that you should expand. In reality, you may be hurting yourself. When you use all your initial funding, you have nothing left in case something goes wrong. Financing options can help you with that, though not all are good for every company. This is where eBusiness Funding come into play. As we said before, working capital plays a big part in your business. This means that you can use funding for it in all these same areas. Bring on new staff, make repairs, it all falls under this umbrella. You can also receive your funds much quicker than with a bank loan, as soon as 72 hours after you apply. If you need funding, bank loans may present issues. If a bank sees a poor working capital ratio, they may see your business as a risk and not want to offer funds. eBusiness Funding provides Merchant Cash Advance products that serve this purpose for our clients. Our base criteria are that your business has operated for at least 6 months. You must also bring in $10,000 in monthly revenue. If you meet these, you have a 95% chance of getting approved. An eBusiness Merchant Cash Advance removes these barriers for our clients.

How Our Business Funding Works

Apply Online Now

Click the "Do I Qualify" button to find out how much you are pre-qualify for. Then complete the form.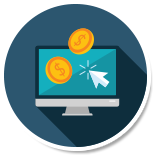 Get Approved Fast
You will receive a firm offer from us in 24 hours! Once you accept it, we fund your business almost immediately.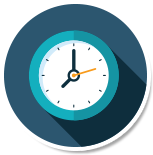 Small Payments
After you are funded, we take small daily payments from your business account based on a set percentage.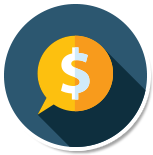 Start Here
Ready for real business funding? See how much you qualify for now.
Do I Qualify?
Get $3k to $500k in 24 hrs
What Are The Benefits Of Working Capital Loans Over Bank Loans?
You can qualify for up to $500,000 in as little as 24 hours
Limited paperwork required
We do not require a business plan
We offer funding to those with poor credit
We will not require collateral
Working capital loans
are designed for the day to day operations not long term business investing. They are meant to be used for running your business and covering daily expenses. When you apply with us, we are not going to ask how you plan to use the cash like a traditional lender would. We are focused on helping you stay operational. That is why this funding is not tied to a specific business purpose as a traditional business loan is. You are the expert in your industry, not us.
Make Cash Flow Issues A Thing Of The Past
With a merchant cash advance from
eBusiness Funding
, we look at the sales and potential of your business. No need for collateral, business plans, or credit history. For us, it's about seeing businesses get the opportunities they need to take their business to the next level. Working capital is essential for all businesses in all sectors at all stages. As a result, it's important to us that we can get you funding fast for emergencies, with no restrictions. Whether you have good credit or bad credit, have only been in business for a short period of time, or you just need cash to get you over the latest hurdle, we are here to help. If you are ready to apply for our alternative to traditional
working capital loans
, get started with eBusiness today. We are ready to get you approved in the next 24 hours! So what are you waiting for? Complete the pre-qualification form on this page to get started. Or give us a call at
786-292-3766
. Your business funding is waiting.
On Demand Working Capital
get yours in 24HRS