Restaurant Business Loans
Restaurants are one of the most challenging businesses you can run, and getting restaurant funding is equally difficult. While around 700,000 restaurant owners in the U.S. manage to survive and thrive, much more are not so fortunate. In fact, over a quarter of them fail within their first year, the highest numbers out of any business. Why is this so? Part of it is because even if you have great food and service, this always won't equal success. Poor location, competition, sudden expenses—many pitfalls are out there. Here's a selection of the potential reasons you may find yourself needing quick business capital: Don't make the mistake of thinking that good food and service are the only things that go into a successful restaurant. Poor location, competition, sudden expenses, changes in the prices of your food, there are many ways a quality restaurant can turn into a failed one. In addition, your profit margins are often very thin, so chances are you'll need to look elsewhere for business capital. Here's a selection of the potential reasons you may find yourself needing it:
Upgrading kitchen equipment.
Bringing on the best chefs, waiters, and other important staff.
Getting a POS system to make things run smoothly.
Advertising to draw new customers in.
Renovations to the dining room.
Covering unexpected expenses.
Expanding your business.
Opening a new location.
Every one of these facets is important to a successful restaurant, but all incur varying degrees of cost.
How Our Business Funding Works
Apply Online Now
Click the "Do I Qualify" button to find out how much you are pre-qualify for. Then complete the form.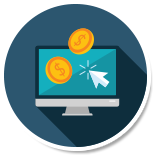 Get Approved Fast
You will receive a firm offer from us in 24 hours! Once you accept it, we fund your business almost immediately.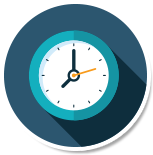 Small Payments
After you are funded, we take small daily payments from your business account based on a set percentage.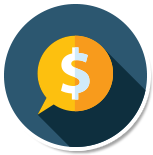 Start Here
Ready for real business funding? See how much you qualify for now.
Do I Qualify?
Get $3k to $500k in 24 hrs
How Traditional Funding May Be Difficult
Your profits may not be enough to deal with these issues, so outside restaurant funding is key, but often difficult to get. When over 80% of restaurants go under after five years, it can be easy to see why some banks are reluctant to support restaurants, especially if you're starting out. Even if you are approved, there are still long periods before you get the actual funds. If you need sudden cash, this may mean your doors close while you're waiting. Some alternate funding methods may not work so well, either. Business credit cards work for the short-term, but interest rates may haunt you. Private investors may get scared off for the same reasons that banks do. Equity financing means that you give away a share of profits.
Seeking Alternatives
For these reasons, you may want to turn to
eBusiness Funding
for a merchant cash advance to solve your restaurant funding issues. With your sales and growth potential determining your eligibility, these are perfect for this business space. Restaurants have long been some of the most common users of merchant cash advances, but even other business are seeing the value of them.
On Demand Working Capital
get yours in 24HRS

Learn about how a merchant cash advance works.What's drawing them in? For one, qualifying is a lot easier. If your restaurant has a monthly revenue of at least $10,000 and has been in operation for at least six months, you make the ideal candidate for our alternative funding products. We understand the importance of working capital, and can provide advances up to $500,000. We also can help you get money fast if you need it, with the funds in your bank account as soon as 72 hours after you apply. The specialty of eBusiness Funding is providing alternative funding products for small businesses, and your restaurant is no exception. We place no restrictions on how you use your funds, so whether you're trying to meet payroll, open a new restaurant, or put together a great advertising campaign, we can get you the business capital to put behind your plans. Fill out your application now and
get the funding you need
with eBusiness Funding.