Dental Practice Business Loans
The Need For Dental Practice Funding
As the owner of a dental practice, your job is twofold: both businessperson and dental professional. Mastering both sides of this coin is key in order to find success. You will need to be able to respond to shifts in your customer base, keep a healthy cash flow, and be prepared for the unexpected. For these reasons, you'll want a healthy supply of dental practice funding. As a dental practice, many patients will see you less than other medical professionals, but you are subject to the same erratic payments through third-party insurers that they are. Are you starting a dental practice for the first time or relocating? This means more problems. You need time to build up your patient base, but the bills and expenses associated with any business wait for no one. Steady cash flow is key for a business, but unless you have many referrals already in place, you may need direct capital to maintain this.

How Our Business Funding Works

Apply Online Now

Click the "Do I Qualify" button to find out how much you are pre-qualify for. Then complete the form.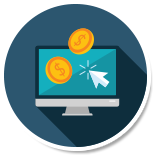 Get Approved Fast
You will receive a firm offer from us in 24 hours! Once you accept it, we fund your business almost immediately.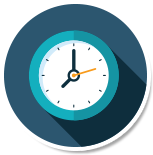 Small Payments
After you are funded, we take small daily payments from your business account based on a set percentage.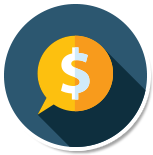 Start Here
Ready for real business funding? See how much you qualify for now.
Do I Qualify?
Get $3k to $500k in 24 hrs
Another thing to keep in mind is that dental practices also require very expensive equipment. One dentist's chair can cost over $20,000, and your cash flow from clients likely won't be enough to cover that kind of expense. If you're just starting out, these can cause a major financial burden. As a result, outside dental practice funding is a necessity to get off on the right foot. This business capital goes to several essential areas like:
Hiring new staff.
Opening a new office.
Upgrading facilities and equipment.
Your own medical education.
Acquiring existing practices.
Advertisement to appeal to new customers.
Anything else you need.
Where to Find Funding
Chances are, when you think about outside funding, your first thought was a bank loan. While understandable, this isn't a viable option for all businesses. Smaller practices who are only recently open are likely to get turned down by banks who see them as too risky. If you don't have a strong credit history, you can get turned down as well for the same reason. Even if you are approved, the time you get approved and the actual time you get your funds can be very far apart. If you need dental practice funding quickly, you may miss your window of opportunity. Repairing broken equipment or accommodating an influx of patients are some of the reasons you may need money fast.
On Demand Working Capital
get yours in 24HRS

The Ideal Alternatives
For those struggling with bank funding, there are alternatives in place. At
eBusiness Funding
, we utilize merchant cash advances as an ideal way for your business to obtain to get dental practice funding. Learn more about eBusiness Funding and how we can help your business get operating capital. We understand that business capital is paramount for any business to stay in function. That's why we try to make the process as simple as possible. If you meet our minimum requirements, we can provide up to $500,000 in funding. We base the amount of money you get off of the strength of your sales, rather than your past credit. Any business in operation for 6 months or longer that brings in $10,000 of monthly revenue makes for a great candidate. In addition, we provide you with the speed to respond to sudden issues in your business. You can get your money in your bank account as soon as 72 hours after applying. Be ready to tackle any scenario with our help. Don't keep worrying how you're going to get dental practice funding for your business. Put in
your application
with eBusiness Funding today, and get the capital you need to get your business running!