Merchant Cash Advance
Trying to obtain working capital in a hurry? A
merchant cash advance
offers a way for small and growing businesses to do just that. Before explaining the benefits of merchant cash advances, it's important to understand how exactly they work. A merchant cash advance is a sum of money a merchant offers in exchange for a portion of sales until it repaid. With
eBusiness Funding
, you can sign up online. Repayment is different than the norm as well. Rather than a flat payment each month, we buy a portion of future profits from your receivables. The flexibility of merchant cash advances are making them more popular than ever, and there are several reasons why.
Merchant Cash Advances — The Benefits
Perhaps the most appealing aspect of a
merchant cash advance
is how easy it can be to get one. Credit score and collateral don't affect your chances of getting one. Even if banks have turned you down, your chances won't get hurt. Instead, merchant cash advance providers look at your present monthly sales. The success of your business is the major deciding factor. 95% of companies that meet our minimum requirements receive funding.
An eBusiness Merchant Cash Advance removes these barriers for our clients.
How Our Business Funding Works
Apply Online Now
Click the "Do I Qualify" button to find out how much you are pre-qualify for. Then complete the form.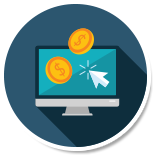 Get Approved Fast
You will receive a firm offer from us in 24 hours! Once you accept it, we fund your business almost immediately.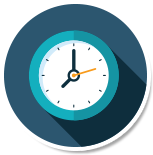 Small Payments
After you are funded, we take small daily payments from your business account based on a set percentage.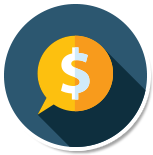 Start Here
Ready for real business funding? See how much you qualify for now.
Do I Qualify?
Get $3k to $500k in 24 hrs
Explaining Merchant Cash Advances
The second major benefit that sets merchant cash advances apart from the rest of the market is convenience. Don't spend your time filling out documents and waiting weeks for approval before you ever get your capital. Instead, you can get the entire process done online. Because your businesses monthly sales are the majority of
qualifying criteria
, you can easily get working capital in as soon as 72 hours. Repayment is also easier to deal with. Remember how payments are a percentage of your sales, not a flat number? This means that if your sales are low, your payments lower as well. You don't worry about covering high monthly payments when business is a bit slow. It's also important to note that there are no limits on how you choose to use your funds. Some banks may require extensive business plans explaining where the money is going. No such case here. If you have several issues at once that have arisen, or just need a financial infusion to help with cash flow for a rough financial patch, know that merchant cash advances can help.
When Might You Want a Merchant Cash Advance?
While any business can take advantage of the benefits of a
merchant cash advance
, some are ideal for it. For example, newcomers who haven't been around long enough to build up credit or collateral can get money based on their success. At the same time, business veterans shouldn't shy away either. The quick infusion of working capital can get you through a rough patch without needing a loan. Sometimes, certain industries are a match as well. Businesses with large initial overhead and heavy credit card sales may want to give them a try. Online businesses that some banks see as a risk can meet their needs as well. With credit not creating an issue, past problems don't hurt your present success. If you think this is a good fit for your business and want to
learn more
, look no further than eBusiness Funding. Simply fill out the contact form on this page and start on the path to funding.
On Demand Working Capital
get yours in 24HRS