Medical Practice Business Loans
The Need For Medical Practice Funding
As a medical practice owner, you have two jobs. In addition to being a medical professional, you are also a business owner, and one aspect cannot flourish without the other. No matter what services you provide, you need to be in tune with your customer base the same as any other business. This may mean expanding your patient care options, which means taking on more staff or new equipment. With a growing elderly population, demand for medical practices is higher than ever. As an owner, you need to take this demand into account, which makes medical practice funding important. As a medical practice, a portion of your profits may come from third-party insurers, which can lead to delays when it comes to getting your money. If you need funds quickly to improve your services or cover sudden expenses, this puts the health of your business at risk. As a result, other sources of business capital can be key for your medical practice funding. These funds will go to essential parts of your business like:
Hiring more staff to meet increased demand.
Purchasing more equipment to help get more service.
Helping your cash flow while waiting through repayment cycles.
Expanding or remodeling your practice.
Advertisement to help increase your customer base.
How Our Business Funding Works
Apply Online Now
Click the "Do I Qualify" button to find out how much you are pre-qualify for. Then complete the form.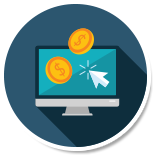 Get Approved Fast
You will receive a firm offer from us in 24 hours! Once you accept it, we fund your business almost immediately.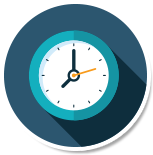 Small Payments
After you are funded, we take small daily payments from your business account based on a set percentage.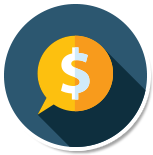 Start Here
Ready for real business funding? See how much you qualify for now.
Do I Qualify?
Get $3k to $500k in 24 hrs
What's Wrong With Traditional Lenders
When you're looking to take on business capital, banks may be the first thing that comes to mind. This isn't a surprise, as many businesses do just that, but bank loans aren't an option for everyone. Banks are becoming wary of supporting small businesses. Many now require collateral, strong credit histories, as well as detailed business plans. If you're just starting out or have prior issues that have hurt your credit, getting funding will become a lot more difficult. Things aren't perfect if you do qualify, either. Banks take quite a bit of time before initial approval and release of funds. For many reasons, you may need funds quickly. Perhaps you have an influx of patients and need more staff on hand to accommodate them. Maybe an important piece of equipment has broken and you need to repair it quickly. Sometimes, reasons may be a bit more universal. For example, the business can be slow during a portion of the year, and you need extra cash flow to stay afloat. In all of these situations, waiting for a bank loan may take too long.
Seeking Out Alternatives
However, there are alternative funding methods out there that can provide easy and quick medical practice funding for your business. At
eBusiness Funding
, we use merchant cash advances to help businesses that need operating capital but may have issues getting funding from banks. How do they work? First and foremost, the money you get is not based on your credit history, but the strength of your business currently.
Read more
about how we determine the amount of medical practice funding you can get.
On Demand Working Capital
get yours in 24HRS

Fill out our simple contact form if you're interested in learning more or getting started. Our approval rate is 95% for small businesses that meet our minimum standards. What are these standards? As long as your medical practice has operated for at least six months with over $10,000 in monthly revenue, your business is a strong candidate for our alternative business funding solutions.Don't take any more time while your business needs outside capital. Choose eBusiness Funding and
apply for your merchant cash advance
today!