Beauty Salon Business Loans
Why Do You Need Salon Funding?
Finding quick capital for your salon is key in order to stay in business. An Entrepreneur article entitled "Why Hair Salons and Day Spas Fail," names several key reasons. Failure to get a steady cash flow, no cash reserves, and not understanding the market are some of the main reasons that salons go under. In order to fight the tide, you often need to seek out salon funding to cover a variety of bases. Most small businesses fail in their first year, and it's not always down to the quality of your services or staff. A healthy cash flow is essential to any businesses, and salons have several uses for outside business capital. These funds are needed for several purposes, including:
Renovating your space and decor.
Hiring more staff.
Buying new equipment and products.
Adding new treatments to your list of services.
Covering cash flow between seasonal peaks in business.
Putting out advertisements to draw in new customers.
With all these different areas essential to a strong salon, your profits often won't be enough.
How Our Business Funding Works
Apply Online Now
Click the "Do I Qualify" button to find out how much you are pre-qualify for. Then complete the form.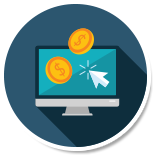 Get Approved Fast
You will receive a firm offer from us in 24 hours! Once you accept it, we fund your business almost immediately.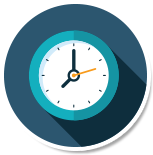 Small Payments
After you are funded, we take small daily payments from your business account based on a set percentage.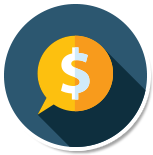 Start Here
Ready for real business funding? See how much you qualify for now.
Do I Qualify?
Get $3k to $500k in 24 hrs
Traditional Funding And Salons
Whether you've just started out, are planning out an expansion, or are going to a rough patch of business, salon funding will be essential. However, this isn't an easy task, even from the obvious sources. Getting bank loans, even small business loans, can prove difficult. Your strong sales may not prove to be enough, as banks often need a strong credit history and detailed business plans in order to provide funding. Even businesses that qualify may still encounter problems. Banks have long waiting periods before you actually receive the allotted funds. In some scenarios, you many need money quickly to attend to an unexpected issue. Banks are little help in these cases. There are other funding methods out there, but some have other issues. At
eBusiness Funding
, we use merchant cash advances for a method that combines speed and easy access to business capital for your salon.
Using A Merchant Cash Advance for Your Salon
What is a merchant cash advance? Why should you use one? First, we don't look to your business's credit history or other factors. Instead, it's all about the current strength of your business. If your business has been in operation for over six months and is bringing in $10,000 in monthly revenue, you make a strong candidate for our alternative funding solutions.
On Demand Working Capital
get yours in 24HRS

Learn more about
what you need to qualify
for an eBusiness Funding merchant cash advance.There are other major benefits to using a merchant cash advance, such a time. We believe in getting you your money fast, so you can see the funds in your bank account as soon as 72 hours after you apply. In addition, unlike many banks, we place no restrictions on how you spend the money that you get. This means you can either keep your business afloat during a slow period, fund a key expansion, or tackle multiple issues at the same time. No matter why your business requires capital, we can help, quickly. We are well aware that no salon can function without a good supply of working capital,  and we can advance as much as $500,000 if you meet our minimum requirements. Our merchant cash advance products at eBusiness Funding are designed to keep your business healthy at all times with regular operating capital. Take advantage of these great opportunities now and make the move that you've been thinking about.
Fill out the form
on this page and secure your business capital in no time at all.