A Better Business Credit Line
People often ask, what is a business credit line? A business credit line allows a business to have access to funding to help supplement cash flow or expand the business. There are several different options out there for a business credit line so you have to do your research. Choosing the right one for you can be difficult.
Business Credit Line Options
Business Equity Line of Credit
An equity business credit line can be given with business real estate as collateral.
This is a smaller amount of funding, typically up to $500,000.
A business line of credit offers a much larger line of credit to draw from.
Collateral is also flexible. Some lines of credit do not require collateral.
There is an SBA option for a business line of credit up to a certain value.
You can use your credit card at any time without any questions asked about how you are utilizing the funds.
You have to be careful how much of your credit line you as it can affect your credit score. The recommended amount is that you try and only use 30% of your credit limit.
A business line of credit is not the only one way to look at having access to immediate funds. Another alternative is a Merchant Cash Advance. This type of funding gets you access to cash quickly, often in just three days.
What is a Merchant Cash Advance?
A Merchant Cash Advance offers businesses the ability to get cash in their hands quickly. Once a business has applied, we can get them approved in just 24 hours. After we know what you have been approved for, we can get the cash into your account in just three days. Our minimum requirements make it easy for you to get funding without the hassle of going through a bank.
With a bank, you are going to need to meet regulatory and compliance standards that have recently been introduced to the financial services industry. Banks are looking for transparency from their borrowers. They will request full access to your business' financial history. To be less of a risk to a bank, you will need to have been in business for at least two years. They will also look at the type of industry you are in. The steadiness of your income and your profitability statements will also be analyzed. The bank will pull a credit report on both you and your business and analyze your debts. The financial services industry is going to do their complete due diligence to hedge their risk. This due diligence can cause small businesses a major headache. Especially if you are eventually turned down.
A Bank's Requirements
A complete business plan
Collateral
Credit history for both the owner and the business
Financial statements from the last few years
At least two years in business
Our Requirements
Six months in business
$10,000 a month in sales revenue
These lists make it simple to us! Why put yourself through the headache of getting turned down by a bank if you don't meet their complete list of requirements? As long as you hit our two requirements, you have a 95% chance of getting approved with us.
Want to know the best part for the businesses who use our Merchant Cash Advance? We don't look at your business' short history as a negative. We also understand that starting a new business can be harmful to your credit score. We care about where your business has the potential to go, instead of looking at some of the mistakes you may have made while learning to operate your business.
Get Started Now
So what are you waiting for? Request your business credit line alternative today and start growing your business later this week. Call eBusiness Funding at 305-985-6604 or complete the contact form on this page.
Summary
Article Name
Are you looking for a Better Business Credit Line?
Description
Have you been turned down for a business credit line in the past by a financial institution and worry you will be turned down again? We can help!
Author
Publisher
Publisher Logo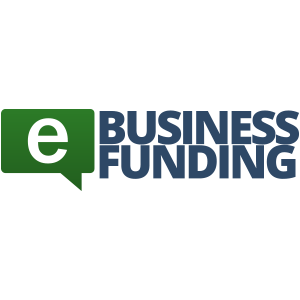 Andy L.
"I was tired of waiting on my bank… eBusiness was able to provide me the real cash I needed without the wait. Thanks!"
Real
Business
Funding
Starts Here