Business Asset Based Loans – How They Work
Whether you are a new business owner or have been in business for years, you probably have experienced the challenge of getting a loan in today's market.  It is not uncommon for most business owners to be turned down for a business loan by a bank. That is due to enhanced regulations over the past few years. Banks are unable to lend to extremely risky borrowers and have to go through a due diligence process to ensure you are a credible borrower.  That is why business asset based loans were created.
What Are Business Asset Based Loans?
In simple terms, a business asset based loan is quick funding that is provided in exchange for your accounts receivable and inventory which is held as collateral. Asset-based lenders in this model are generally looking to make a quick profit.  They will analyze your current invoices and determine the amount they are willing to offer you for them. Typically that percentage will be 70 to 80% of the original value of the invoice.  This will be determined by a number of factors. These factors include:
Age of the invoice
When it is due to be paid
Credibility of your borrower
This type of funding is considered a secured business asset based loan because it is tied to your business' assets.
Why Should You Consider Business Asset Based Loans Over A Traditional Bank Loan?
The process of applying for a bank loan is extremely challenging for some businesses.  It can also be quiet lengthy. A bank is going to make sure you are a credible borrower before approving you for a loan. Their requirements include:
High credits score for both the business owner and the business.
A lengthy business history that typically is longer than two years.
A well-defined business plan that details how you plan to grow over the next three to five years. This will also include a detailed plan of how you will spend the money that is loaned to you.
Not all businesses have a bank approved reason for the funding that a bank will loan on. Sometimes, a business owner is looking to make payroll for their employees because they have a lot of outstanding invoices. These are the type of businesses that should take advantage of business asset based loans.
The Pros of Business Asset Based Loans
This funding source can get you the funding you need fast!
You do not have to jump through all the hoops you will have to for a bank.
Spend the funding the way you want too.
The Cons of Business Asset Based Loans
There are usually higher fees associated to this type of financing.
You are giving up a portion of your unpaid invoice for the benefit of getting the cash you need fast.
You can lose control of your clients paying you directly as some providers will require the funds be paid directly to them.
If you do not like the idea of giving up a portion of your unpaid invoices to a lender but can't get a bank loan, there are still options for you. One alternative lending option that you should consider is a merchant cash advance. This option is great for businesses that do a lot of credit card sales such as restaurants or auto shops.
A merchant cash advance gets you the cash you need fast. At eBusiness, we can get you the cash just three days after you apply through our simple online form! Instead of taking a portion of your unpaid invoices, we will take a fixed percentage of your daily credit card transactions. This will happen until the advance has been paid off.  This is a great option for those who are looking for cash fast and want to have the freedom to spend it the way their business needs.
Get Started Now
We have made it simple for you to get business asset based loans in a non-traditional way because we are not going to hold collateral against you. Instead we are betting on your future assets and will advance you the funds you need. Why not get started with our online application today? And in three days, start working towards your business' future.
Summary
Article Name
Business Asset Based Loans – How They Work
Description
Businesses that have been denied for a bank are often confused about where to go next. Business asset based loans should be considered as an option.
Author
Publisher
Publisher Logo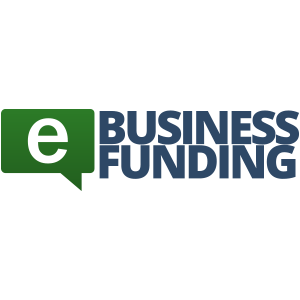 Andy L.
"I was tired of waiting on my bank… eBusiness was able to provide me the real cash I needed without the wait. Thanks!"
Real
Business
Funding
Starts Here