Where to Find Women Business Loans
Times have changed over the last fifty years. It used to be that entrepreneurship was an area dominated by men. Now, women are making a name for themselves. Women make up a much larger percentage of the American small business owners than they did just a few years ago. Having your own idea is just the start of a long journey ahead. The next step is how do you even fund this venture. This is why women business loans have been on the rise as more companies and venture capitalists want to support women in business.
Whether women in business are starting their own venture to support their families or are chasing a dream they have had for a long time. Gone are the days where the women had to stay home and let the man work. An empowerment movement for women has started. At eBusiness, we are excited to offer options that can help women grow their dreams.
As a woman business owner, looking for funding can be a challenge just like it is for any other business owner. There are so many options out on the market for funding a small business. Everything from traditional loans with a bank to alternative funding providers. Alternative funding providers offer products like a merchant cash advance, payroll funding, or other products. But as a woman business owner, there are several additional financing options available to you from specialty lenders. Women business loans are not uncommon. There are so many supporters for women in business that want to see small businesses succeed.
Mentoring
Another great perk of the many women business loans out on the market today is the mentoring opportunities. The mentorships come with unique coaching opportunities from other women or business leaders who have been through the process of starting a business. They can also help as you are starting to understand the market and the competition.
Regardless of if you are a woman or a man, as a business owner you are going to encounter challenges. A lot of those challenges will have to do with funding. You may be looking for funding to help cover taxes or payroll. You may be considering expanding and you need to pay for zoning permit costs. Even day to day bills such as the internet bill or the electric are all cause to think about funding opportunities. Even the best businesses in the world need funding at some point. But the best businesses know how to choose the best option for them.
A merchant cash advance can be that option for someone who has been looking through the many options for women business loans!
A merchant cash advance is a great option for a business that does a large percentage of their business sales through credit card transactions. The best part, at eBusiness we have a 95% approval rate for those candidates that meet our minimum requirements:
Business must be operational for at least six months
$10,000 in monthly revenue
Depending on your monthly revenue, you can qualify for an advance between $5,000 and $500,000! We understand that your small business needs funding to be able to grow. That is why we have made our application process simple to understand. We also know how quick some of our businesses need the cash, so we act fast. Our goal is to see your business succeed!
At eBusiness, we understand that running a small business can be difficult. Being a woman business owner has its own challenges as well. But we don't think applying for funding should be one of those. That is why we have made the process of applying for a merchant cash advance with us easy! Are you ready to start growing your business? Apply with us today!
Call eBusiness Funding at 305-985-6593 or complete the contact form on this page.
Summary
Article Name
Where can I Find Women Business Loans?
Description
Women business loans exist to help women business owners to take their companies to the next level. We can help you find them!
Author
Publisher
Publisher Logo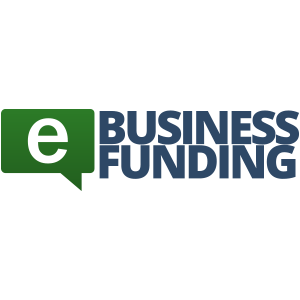 Andy L.
"I was tired of waiting on my bank… eBusiness was able to provide me the real cash I needed without the wait. Thanks!"
Real
Business
Funding
Starts Here