Business Debt Consolidation – Does it Make Sense?
Have you been collecting debt for several years and now you don't know how to get out from under it? Are you considering business debt consolidation? Having multiple business loans or alternative lending products with high-interest rates can really put a damper on your free cash flow.
Business debt consolidation is an option that allows you to combine several of your loan products into one large loan. Having multiple lending products without the ability to comfortably pay them back can be harmful to your personal credit score; as well as, the business' credit score. Allowing your debt to grow can hurt your ability to get another loan product down the line when you are looking to enhance your business.
Loan stacking has become an issue in today's small business world because the approval rates for traditional loan products with low-interest rates are so low. Businesses are being forced to take higher interest loans with a smaller balance, leading to additional loan products being created.
A large factor to being able to qualify for a bank loan in the future is the amount of debt your business carries. Banks will look into how you have handled debt in the past and if you have kept it in balance with your business' profitability. Business debt consolidation can be a great option for a business to help refinance their loan products into a single monthly bill to pay. It will allow you to combine your loans into a new lower-interest loan. Having a single source to pay off will help a business focus on the task at hand, bringing down the total debt.
The Pros of Business Debt Consolidation
Lower monthly payments
Lower interest rates
Single monthly payment
The Cons of Business Debt Consolidation
Spend more over time

Because you are paying back one large bill vs. several smaller ones in a shorter period of time, the interest can sneak up on you.

Debt can still grow

Because you will have a lower monthly payment, you will have cash coming in you are not used to having. You have to be careful to be smart with you money. You can put it towards your principle payment on the loan or save it for the business' needs.

This is a band-aid for a bigger problem

Remember that just because you can consolidate your debt into a lower monthly payment doesn't mean that it will solve your problems. You must ask yourself, how did you acquire so much debt in the first place? That is the problem you must address while you pay down your debt.
But just like anything it is important to consider all of your options. Traditional business debt consolidation is not for everyone. Some businesses do not have enough debt for it to make sense. Others have too much debt that they can't be approved.
Depending on your level of debt there are different options out on the market for you. A Merchant Cash Advance can be used to pay off your existing loan or lending product debts. You will then have a single source of payment that you will be paying back over time through a fixed percentage of your credit card sales. This is an option for businesses that are looking to consolidate their debts but not looking to take out another loan product to do so.
Getting Started
With our simple, easy to apply system, we can get you approved in as little as 24 hours. We can then get you the cash you need in just three days. So if you are ready to start consolidating your debt without the burden of a fixed monthly payment, contact us today! We can walk you through how a Merchant Cash Advance can meet your needs!
Call eBusiness Funding at 305-985-6604 or Complete the contact form on this page.
Summary
Article Name
Business Debt Consolidation – Does it Make Sense?
Description
Are you looking to consolidate your business debt but don't know how? Do you even know where to start when it comes to business debt consolidation? In this article we explain how to get your finances under control and reduce your monthly payments.
Author
Publisher
Publisher Logo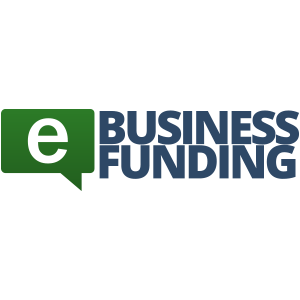 Andy L.
"I was tired of waiting on my bank… eBusiness was able to provide me the real cash I needed without the wait. Thanks!"
Real
Business
Funding
Starts Here