Payroll Loans That Keep Business Moving
Obtaining payroll loans for your business on a regular basis can be a challenge. Even if you have been in business for years it can be a struggle. Most financial institutions are not looking to lend money to those who are looking to cover payroll. To a bank, it can be seen as a cry for help when a business asks for a loan to make payroll. This is a risk to their loan portfolio.
Having to ask for payroll loans does not mean that your business is going to go under. We understand this. Sometimes you are waiting for your clients to pay their invoices. These invoices may have a Net 30, 60 or 90-day window depending on your industry. This is why we make it easy to get cash in your hands to help cover your payroll until you get paid.
Any business owner who has applied for financing and was turned down by a bank knows that it isn't the best feeling in the world. We understand the feeling and know recovering from being turned down and determining where to go next for financing can be extremely difficult. For this reason, the alternative lending market has grown rapidly over the last few years.
As an alternative provider, our company is focused on helping you grow your business. We only ask simple questions and never require a business plan. The first two things we are going to want to know are simple. Have you been in business for more than six months? And do you have more than $10,000 a month in sales revenue?
Once you have filled out our simple form, we can get you approved in just 24 hours. Based on what you are approved for we can give you a cash advance in the amount of $5,000 to $500,000 dollars. The best part is we can get you the cash you need in just three days. Unlike traditional payroll loans, we can get you the cash you need to make this week's payroll not next month's.
As you go through the traditional loan application process you will quickly learn that getting turned down is very common. Especially if you do not have what the financial institution is looking for.
Common Things You Need To Get Approved For A Bank Loan
Good Credit History

This is for both your personal and business credit history.

Quality Length of Business Operation

Typically, a business must be operational for two years before they can receive a bank loan.

Collateral

When applying for a bank loan, the bank will look to hold personal assets as insurance for you to pay off the loan.

Business Plan

A bank will require a plan of how you expect your business to grow over the next three to five years.
They will also request a plan for how the funding will be used.
Included in the plan they will expect for you to include your financials from the past few years. This will help them understand the financial health of your business.
Instead of going through the trouble of collecting all that paperwork just to be turned down, consider our Merchant Cash Advance program.
How Does A Merchant Cash Advance Meet My Needs?
No Collateral
Short business history is not a problem!
Poor credit is not a reason to turn you down
No business plan required
Quick Approval
Cash in hand fast!
Spend the money the way your business needs
Getting Started
We believe that a Merchant Cash Advance is a great alternative to traditional payroll loans. If you think our product is the right option for your payroll loan needs, contact us.
Call eBusiness Funding at 305-985-6604 or Complete the contact form on this page
Summary
Article Name
Payroll Loans that Keep Business Moving
Description
Traditional financial institutions are often not willing to offer you payroll loans to help you cover your payroll. In this article we explain how to get around the traditional banks and get the funding your business needs.
Author
Publisher
Publisher Logo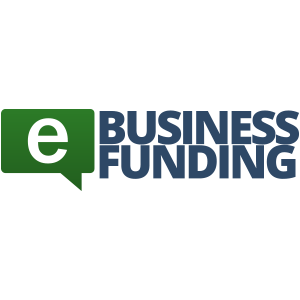 Andy L.
"I was tired of waiting on my bank… eBusiness was able to provide me the real cash I needed without the wait. Thanks!"
Real
Business
Funding
Starts Here