Real Business Financing – How To Get It Fast
Securing business financing for your company in today's world can be a challenge even if you have been in business for years. Most business owners are aware of the challenges of receiving financing from a traditional lender such as a bank.
Any business owner who was in search of financing and was turned down by a financial institution knows that it doesn't feel good. Because of this, the alternative lending market has grown drastically over the last few years. As an alternative funding provider, eBusiness is focused on helping you grow your business.
Our Merchant Cash Advance product is a form of business funding that focuses on helping you with the day to day operations of your business as you wait for your clients to pay their bills. Though similar to a loan, our product is different in many key ways. The most important being that we do not have to adhere to the same strict regulatory standards the banks do. This gives eBusiness a lot of flexibility in what companies we fund and how fast we can fund them.
Our business financing product advances you funds in exchange for a percentage of your daily credit card sales.  This percentage is fixed so that even if you have a slow day, even season, you will not have to pay a huge set amount each month.  This is different from traditional business financing which you will have a committed monthly amount you have to pay back regardless of that month's income. We will continue to take the same daily percentage until the advance is completely paid off.
Why Does A Merchant Cash Advance Meet My
Business Financing

 Needs?

Our product can offer your business many benefits. However, we understand it is not an option for everyone but for those who it is right for, the payoff can be massive and catapult the start of your business' growth!
Quick Approval
We can get you approved for a cash advance in as little as 24 hours.
Funding in 24 hours
We can get you cash in hand just three short days after you apply. That means if you apply on a Monday, you can have the cash by Thursday.
No Collateral Required
We will not hold any personal assets against the funds.
Short business history is not a problem!
We only require you to have been in business for six months to be considered.
Banks will typically require at least two years of being operational to be considered for their products.
No business plan required
When you apply we are not going to ask for a three to five year plan for your business.
We are not going to ask how you plan to use the funding; we only require that it be used to help you grow you business.
Just like any other business financing option, there are some risks that you need to be aware of. As a client it is important to be aware of what you are signing up for and make sure it is right for you and your business.  Because there is more risk to us as the provider, there is a higher fee associated with a Merchant Cash Advance. As a business, you need to understand that this funding method will reduced your business' cash flow until you pay it back.  This is due to the fixed percentage of daily credit card sales that is taken out as a payback method. You have to make sure your business can continue to operate with this percentage missing until the funds are paid back.
Getting Started
We believe that a merchant cash advance account is a great option for business financing. If you think our product is the right option for your business financing needs, contact us today over the phone at 305-985-6848 or Find out how much you qualify for here.
Summary
Article Name
Real Business Financing – How to Get it Fast
Description
Securing business financing can be a challenge for any type of company in today's regulated environment but there is an option out there that is right for you.
Author
Publisher
Publisher Logo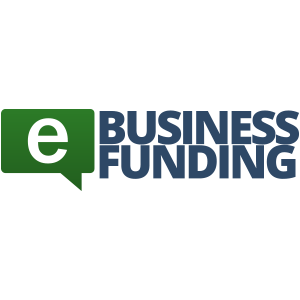 Andy L.
"I was tired of waiting on my bank… eBusiness was able to provide me the real cash I needed without the wait. Thanks!"
Real
Business
Funding
Starts Here