How to get Small Business Financing
Small business financing is not as easy to acquire as it once was. The financing market has been constantly changing over the last several years. Tighter restrictions are being enforced by the government.
If you haven't experienced applying for small business financing, you are not missing much. Only one in five applicants is approved by financial institutions. This is causing small businesses to struggle to find funding that will help them enhance their businesses. And even if they can, they are being offered extremely high-interest rates to borrow the funds.
That is why eBusiness Funding is growing so popular with small businesses. We get cash in your hands fast. Our funding model also comes without all the requirements of small business financing from a bank. Our requirements are simple. Have you been in business for more than six months and do over $10,000 a month in revenue? If you answered yes to both of these questions you are well on your way to qualifying for a Merchant Cash Advance from us.
Want to know what the best part is? You can have the cash in your hands in as little as three days. That means, unlike traditional business loans, you can get started growing your business immediately.
A traditional business loan takes time to process. Banks will expect you to have a full business plan and a long history of success in your business just to be considered. If you are in the early stages of a new business, you will not have the length of history to even be considered for most traditional loans. But when you apply for our funding, we focus less on your credit history and more on the potential of your business.
Think About It This Way, To Qualify For A Small Business Financing From A Bank You Need To Have:
A long credit history
Collateral
At least 2 years tax returns
A complete business plan
A record of how you plan to use the money
Not every business has all of the above requirements and it can be a challenge for a new business to secure financing. With eBusiness Funding, we don't focus on your credit history or the amount of collateral. We understand when you are starting out you aren't always going to have everything figured out. That's why we making getting cash in hand easy simple.
Small business financing often focuses on the long-term business plans. It also looks at how the money will be used to expand your business. With a Merchant Cash Advance, we understand different business lines require different types of funding. The cash from us can be used to help you meet payroll until you receive full payments from your clients, can be used to develop your business model further, or expand a physical building. These are just a few examples of what you can use the cash for. As long as you are using it for your business, you can qualify. We want to see you succeed.
Because we focus on your future and not your past, we do not hold collateral against your cash advance. We understand that not every new business has collateral for regular business loans. This is why we never make you offer up collateral.
We also know that not every business has regular sales every month. Some of our client's have seasonal trends in sales. The flexibility in our payment schedule is linked to your sales performance, not a regular monthly payment schedule. This is different than traditional business loans.
Ready To Get Started?
Call us now at 305-985-6848 or see how much you qualify for here.
Summary
Article Name
How to Get Small Business Financing
Description
Small business financing is not as easy to acquire as it once was. The financing market has been constantly changing over the last several years.
Author
Publisher
Publisher Logo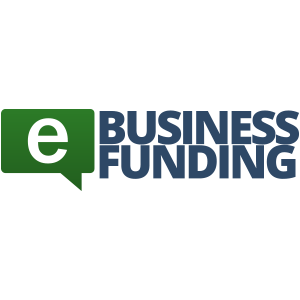 Andy L.
"I was tired of waiting on my bank… eBusiness was able to provide me the real cash I needed without the wait. Thanks!"
Real
Business
Funding
Starts Here