How Do I Get Business Asset Based Financing?
Often times businesses that deal with a lot of invoices from clients are not able to pursue new ventures or opportunities.  This is due to the fact that their cash is held by their clients until they pay.  We all understand and probably have those slow paying clients. An area of opportunity for companies that deal with a lot of invoices, such as the manufacturing industry, is business asset based financing. This type of financing allows you to free up capital and be able to look into new expansion opportunities. And unlike a traditional bank loan, our process is much simpler.
The Benefits Of Business Asset Based Financing
If we are talking about an asset based loan through a financial institution, there is less risk. This is due to the fact that it is a secured type of funding which means the interest rate can often be lower.
Typically, companies that are providing business asset based financing do not take your credit rating into account when granting you the funding. This can be an advantage to someone who has been turned down by a bank in the past for having low credit.
The Risks Business Asset Based Financing
Typically, in asset based financing you are giving up a portion of your unpaid invoices.  This is in exchange for cash immediately.  But ultimately it is risky because what if your client doesn't come through and you have already spent the money?  What if you really needed the full 100% of the invoice to make ends meet?   Some will utilize the asset based loan as a revolving line of credit which can be risky as well.  This means that as an invoice is paid off the amount you can borrow gets larger again. If you are bad with balancing finances having access to a line of credit can do more harm than good.
How Can I Qualify For Business Asset Based Financing?
Do you have a solid management team in place running your business?
Do you have a stable history of your clients paying you back on time?
How do your assets typically perform?

This can be your inventory or your invoices based on services to clients

Is your financial information up to date and accurate?
Asset based business financing provides a much more flexible option to funding than a traditional bank loan.  Most alternative lenders are not going to ask you how you plan to spend the money or look at how you plan to grow or expand your business.  If you go through a bank for a business asset funding, you should expect to be asked about your business plan.  An alternative lender is just going to look to make sure they are going to get their funding back and make money.  This is a good short-term funding solution and should rarely be used as a long-term financing option.
Business asset based financing is not for every business model. Some do not meet the requirements or are really not in the targeted industries. A lender in this market is going to look at the quality of your receivables and give you a value based on a certain percentage off.  This can be hard for some businesses to realize what they are giving up to get the cash in their hands quickly.
A Better Solution
This why another option for businesses that are looking to get cash quickly exists.  That option is a merchant cash advance.  This type of business funding can get you cash in your hands in just three days. And the application process is simple unlike a bank's.  Something our clients like is that we do not hold collateral against our advances at eBusiness.  Instead, we take a percentage of your credit card sales on a daily basis until your advance has been paid off.
So if you are considering business asset based financing, why not reach out to us? We can give an option that will have you growing your business later this week!
Summary
Article Name
Business Asset Based Financing - How Do I Get Approved?
Description
Business asset based financing is something that is an option for businesses that are looking for to leverage their accounts receivable as collateral.
Author
Publisher
Publisher Logo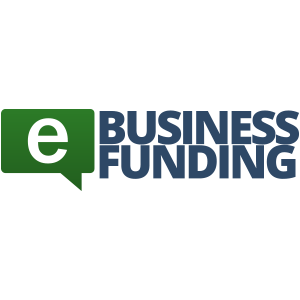 Andy L.
"I was tired of waiting on my bank… eBusiness was able to provide me the real cash I needed without the wait. Thanks!"
Real
Business
Funding
Starts Here