What Is Business Expansion Financing?
The old saying, you have to spend money to make money is never more true than when you are starting a business. As an entrepreneur who has started their own business, you pride yourself on taking care of that business. You want to make sure you are doing what is best for the business, your employees, and the management team. As you start to think about expanding the concept can be scary and expensive. But there are business expansion financing options available to you. They were created to help grow your business. After all, growing your business was probably one of your goals since the start.
Business expansion financing gives a business owner the ability to do things they may have been unable to do. These include buy additional office space, hire more staff, increase inventory, or acquire another small business. You can even expand your product offerings or buy a new office or factory.
We all know that money does not grow on trees and business expansion financing is not going to just be handed to you. There are a lot of factors that go into you deciding the type of financing you need. For example, you want to buy a new office building outright but know that by doing so you will be short on cash for your payroll. There are business expansion financing options for each business case. These options allow you to grow your business while still making sure you have the proper cash flow to keep the lights on.
So what types of business expansion financing are available?
Friends and Family
This can be one of the most stable sources of funding because they are going to have very few requirements. That is if they believe in you and this is the first time you are asking for money. If you are a reliable borrower, friends and family are often happy to loan to people they know. However, if you are known for going from one family member to the next asking for cash and never paying them back, at some point the answer will be no.
Banks Loans
A bank loan is a great low-interest rate option if you can be approved. Because of the new regulatory standards, a bank loan can be hard to come by. Only 20% of small business applicants are approved for a traditional bank loan. Your business must be in a perfect state of affairs to receive the funding from a traditional lender.
Alternative Lenders
The financial services industry is constantly changing. Long gone are the days that you only have one option to get funding from. The "FinTech" market as we call it is filled with financial services startups trying to make a name themselves. These startups are offering custom services to individuals and small businesses.
Alternative lenders can be a great way to acquire business expansion financing and should be considered. One alternative funding option is a merchant cash advance. This a great option for a business that is looking to take advantage of an opportunity to expand quickly. The application process is simple and can get you the funding you need in as little as three days. The requirements are also simple. We look for businesses that have been around for at least six months. As well as, businesses that generate over $10,000 a month in revenue. Over 90% of those who meet our minimum requirements are approved for a merchant cash advance.
Instead of a traditional fixed monthly payment, a merchant cash advance will take a daily fixed percentage of credit card sales. This will happen until the amount advanced has been paid off. The nice part about this process is it is automated so a business does not have to worry about receiving a late fee.
All of these options should be weighed against a business' operational model. Because every business is different you have to find the right one for you. Your business is something to be proud of. And this decision can determine the financial future of your company.
Get Started
If you have questions about what the right business expansion financing option could be right for you, give us a call. Our goal is to see your business succeed!
Summary
Article Name
Business Expansion Financing - What Is It?
Description
Growing your business is not cheap. That is where business expansion financing comes into play. Achieve your business goals today. Get started here.
Author
Publisher
Publisher Logo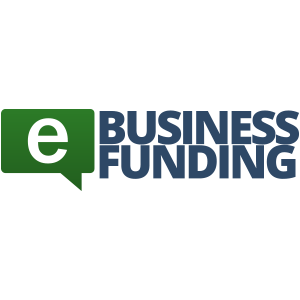 Andy L.
"I was tired of waiting on my bank… eBusiness was able to provide me the real cash I needed without the wait. Thanks!"
Real
Business
Funding
Starts Here