I Need A Merchant Cash Loan, Where Can I Get One?
People often ask us, "why would I use a merchant cash loan"? Our clients know they need funding to either grow their business, maintain their daily operations, or pay off debt. This is not uncommon for small businesses to need funding to grow or operate their business. Selecting the right source of funding for your business model is important to be able to sustain or grow your model. Selecting the wrong funding source can be harmful to your business overall. We can help you determine the right merchant cash loan for you.
There Are Several Reasons To Use A
Merchant Cash Loan

.
Timing
We can get you cash fast! Our application process is simple. We have made it easy for you to apply online and get the funding you need. We will then review your application and respond within 24 hours. From the time you apply, are approved, to money in your bank account is generally just three days. You can start using the cash immediately after.
Compare this to a bank loan which can takes weeks or months.
Simple Qualification
We only have a few requirements that you must meet to be considered for qualification.
You have been operating as a business for at least six months
Generate over $10,000 in monthly revenue
High Acceptance Rate
Our application process has over a 90% acceptance rate for those who meet our minimum requirements. A traditional bank loan application process has approximately a 20% acceptance rate.
Use The Funds The Way You Want
A traditional lender will often require a business plan to understand how you plan to utilize the funding provided. There are rules for things that they can lend for and things that they can't. For example, a bank will typically not finance payroll funding but a merchant cash loan can be used for payroll financing. At eBusiness, we will not ask for a business plan that details where your business wants to be in five years. A bank will ask for such a plan. We believe that you know your business model and as an owner you want to see your business thrive. As a merchant cash advance business we want to see you succeed.
The Risks With A Merchant Cash Loan
We don't want to say that a merchant cash loan is for everyone. Just like any lending method there are pros and cons and risks associated. Some of the risks include:
Less Cash Flow
We take a percentage of your daily credit card sales until the amount of the advance including fees has been paid off. As a business owner, you must be prepared to run your business on less incoming cash until the advance is paid off. Compare this to a general bank loan that you are paying on a monthly basis and have all month to plan for.
An Endless Cycle
You have to be careful that your business model is right for a merchant cash loan. If you are in the business with slower sales that will not be able to payback the advance quickly, the window is much shorter than a bank loan to pay it back. Customers can take out multiple cash advances, but they must be mindful of paying them back and not fall into a trap of further debt.
Getting Started
So if you think that a merchant cash loan could be right for you, give us a call today! We want to talk to you about our Merchant Cash Advance product.
Summary
Article Name
Merchant Cash Loan - Where Can I Get One?
Description
A merchant cash loan also called a Merchant Cash Advance. Allows businesses to get funding extremely fast. Get $500k in 24 hours for your business here.
Author
Publisher
Publisher Logo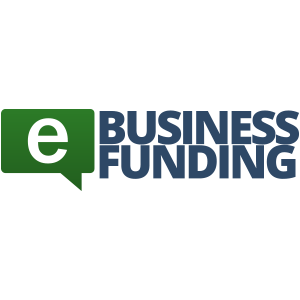 Andy L.
"I was tired of waiting on my bank… eBusiness was able to provide me the real cash I needed without the wait. Thanks!"
Real
Business
Funding
Starts Here