What Should I Know About Minority Business Funding?
Being a business owner is something to be proud of. The ability to start and run your own business takes commitment and drive. But running a business can be hard. It is not always like the movies or TV shows where all they show is the fun times. There are going to be struggles as a business owner. If you are struggling their are resources out there to help. There is someone who wants help business owners no matter what the situation. If you are looking for minority business funding or just an alternative funding method to start growing your enterprise, eBusiness Funding is here to help.
Diversity in the business world is on the rise. Diversity is defined as anything that makes you different. It can be your race, sex, sexual orientation, religion, the list can go on. Minority business funding is not uncommon and can bring a lot of advantages to you as a business owner. There are several things you should know about before applying.
Minority Business Funding Advantages
Often times, minority business funding options come with perks such as business coaching. This type of funding can also come with fewer requirements to get approved. These can really help business owners start to grow their business and look for options to expand.
Typically, you are paired up with a business owner who has been where you are in the business ownership process. This can be nice to have a business mentor to discuss the challenges you are currently facing. When you are just starting your business it can be nice to have someone to bounce different ideas off of.
Minority Business Funding Risks
Most of the time minority business funding comes with strings attached depending on how you look at. Some businesses do not have the time sit for the required business coaching sessions. Others do not have the time to participate in the community engagement sessions that are part of the package. Understanding what your business is willing to take on as a commitment before signing any type of funding document is important.
What Other Options Do I Have For Business Funding?
For those that are not willing to make the time commitment certain minority business funding options require there are other options out there. These options can often be easier to qualify for than a traditional lending method. One of the main reasons receiving minority business funding from a bank is a challenge, is the fact their standards are so high. Most businesses (80%) do not qualify for a bank loan product.
An Alternative Option
Another option out there for businesses is a merchant cash advance. This type of product focuses on getting you the funding you need quickly. This ensures that you can grow your business quickly in times of need. Some of the benefits include;
We won't ask for a plan of how you plan to utilize the funding. We know that you know what your business needs to operate. We look to you as the expert for you business not the other way around.
We are also not going to require any collateral to be put up against the advance. Instead, we are going to take a percentage of your daily credit card sales until the amount of the advance has been paid off.
Getting Started
Applying for a merchant cash advance is easy! Take a look at our online form. After you apply online, you will hear from us within 24 hours. If you are approved, you will have the cash in your hands in as little as three days! Compare that to traditional bank financing.
Summary
Article Name
Minority Business Funding - What Should I Know?
Description
Minority business funding options are available, eBusiness Funding provides fast working capital for small businesses in 24 hours. Get up-to $500k here.
Author
Publisher
Publisher Logo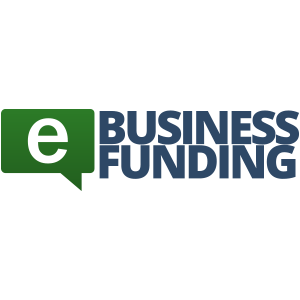 Andy L.
"I was tired of waiting on my bank… eBusiness was able to provide me the real cash I needed without the wait. Thanks!"
Real
Business
Funding
Starts Here