Where Can I Find Minority Business Lenders?
Getting a business loan for any small business can be a challenge. If you are a minority owner of a business it can be even harder. Minority-owned businesses are on the rise across the United States. Sadly, these business owners are more likely to be denied for a small business from a traditional lender. As a business owner, your options don't just end with the banks. There are minority business lenders out there to assist small business owners with financing and business plan help.
Because we live in a highly regulated world, applying for a loan can be tough. There are many additional requirements than in the past. A business has to have their affairs in order and be ready with a detailed business plan to show the bank how they will use the money. Often times the requirements are why a minority business owner is denied for the loan.
Having assets to use as collateral for a loan can be a challenge for minority business owners. But they shouldn't feel alone. Most small business owners have trouble with having the appropriate amount of collateral to be sufficient for a bank. Banks have extremely high standards for those to which they approve. Only 20% of applicants for a traditional business loan actually receive on through a bank.
Thankfully there are minority business lenders out there willing to help businesses that struggle to get approved for funding.
Finding Minority Business Lenders
SBA Microloans
This type of funding is offered through various nonprofit organizations. These are much shorter term loans than traditional bank loans. The repayment terms will often be a maximum of six years. If you compare this to something like a home mortgage loan which the terms can be up to 30 years.
Alternative Lenders
Alternative lenders are also on the rise and can typically be found online. They often specialize in the businesses that have been denied by a bank. Unfortunately, they often come with higher interest rates or fees than traditional banks. But alternative lenders can typically get you the cash you need much quicker than a traditional lender.
One option for an alternative funding provider is a merchant cash advance. This type of funding looks at the future of your business not just who you are and where you have been. This is an option for someone who is looking for minority business lenders but doesn't want to put up collateral.
At eBusiness Funding  the requirements to qualify are simple. We look for businesses that have been in operation for at least six months. This can be compared to a bank loan which will look for at least two years of business history. The only other requirement is that the business is doing $10,000 a month in sales revenue. A merchant cash advance is great for businesses that do a lot of their sales through credit cards.
Applying Is Easy
Complete our short contact form on this page.
We will get back to you within just 24 hours.
If you have been approved, we will deposit the cash you qualified for in as little as three days.
You can start spending the cash the way your business needs as soon as you get it.
We will then take a percentage of your business' daily credit card sales until the advance has been paid off.
Seasonal businesses enjoy the idea of a merchant cash advance because of the fixed percentage. This means that if it is a slow month or season they are going to pay the same percentage vs. having to come up with a fixed amount each month.
Why use a traditional business lender, when you can get the cash you need quickly. Even better than getting the cash fast is you don't have to go through all the hassle applying for a traditional loan will involve. We aren't going to require a business plan with a breakdown of your business' future. At eBusiness, we want to see you succeed and trust that you know how to do that for your business. We look to you as the expert in your business, not the other way around. Now is the time to apply and get started achieving your business goals!
Summary
Article Name
Where can I find Minority Business Lenders?
Description
Minority business lenders are looking to help grow the businesses of minority business owners who have a passion for what they do!
Author
Publisher
Publisher Logo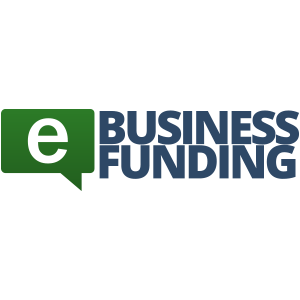 Andy L.
"I was tired of waiting on my bank… eBusiness was able to provide me the real cash I needed without the wait. Thanks!"
Real
Business
Funding
Starts Here