Get Unsecured Business Financing Today
When you think about your business and its funding needs, the first place people's minds tend to go is to bank loans. Traditionally businesses would go to their local branch to apply for a specific amount of funding. Businesses were typically approved and they left happy. In today's world, it is not as simple. There are so many options out there, business owners can be overwhelmed. Especially when it comes to knowing the difference between secured and unsecured business financing.
What also doesn't help is that only about 20% of businesses that apply for traditional loans are approved. That means 80% of applicants are denied. You can be denied for a business loan for several reasons including poor credit, limited business history, or low to no collateral.
We can't help you improve your credit score or the length you have been in business but we can offer you a product that won't hold collateral against you. Unsecured business financing may be the product you have been searching for.
Unsecured business financing is an option that can come in many forms. An unsecured business loan is one option. Lenders who offer unsecured business loan can make it much more difficult to get approved for this product. There is an increased risk on behalf of the lender.
Because offering traditional loans that are unsecured is a risk to a financial institution, there are fewer of these loans that are offered to business. But our business is different. We look at companies who can't necessarily afford to put up collateral and want to help them. That is why we offer a Merchant Cash Advance product.
Merchant Cash Advances are a great option for businesses that accept credit cards. This is one of the many alternative lending options on the market today.
The benefits of a Merchant Cash Advance for your unsecured business financing needs:
No complicated approval process
No long waiting periods
No spending restrictions

We are concerned about helping you grow your business so we do not require a traditional business plan or a plan of how you will be using the funds.

High approval rate

We approve over 90% of those who meet our minimum requirements.
We have made qualifying simple and easy. We only have two minimum requirements. The first is that you must have been in business for six months or longer. The only other criteria that you must meet is that you average $10,000 a month in sales.
Once you have submitted our simple form and you are approved, we can get you between $5,000 and $500,000 in just three days., depending on what you qualify for. We deposit the cash directly into your bank account so you can start using it to help grow your business almost immediately.
Unlike a bank loan, we will not make you pay a fixed monthly payment. We will take a pre-determined percentage of your credit card sales daily until the amount advanced is paid off. The benefit of this method for you is we don't make money until you get paid. You do not have to worry about forgetting to pay us back either because through our automated process we can take the funds directly from your daily transactions.
Because we don't require a business plan when you apply, you can use the cash however you need. You can use it to expand your business or increase your inventory. You can also use it to pay your taxes or payroll. If you are thinking about opening a new location or purchasing new equipment, you can use the funds for that too!
Get Started Now
So if you are looking for unsecured business financing, our merchant cash advance may be the product for you.
Contact us today at 305-985-6604 or complete the contact form on this page to explore how we can help you meet your business goals.
Summary
Article Name
Get Unsecured Business Financing Today
Description
Looking for a smart way to get unsecured business financing FAST? In this article we explain how it works and a simple trick to get you $500K in 24 hours!one?
Author
Publisher
Publisher Logo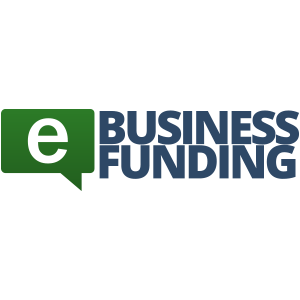 Andy L.
"I was tired of waiting on my bank… eBusiness was able to provide me the real cash I needed without the wait. Thanks!"
Real
Business
Funding
Starts Here