Small Business Lending – Your Funding Guide
Small business lending is considered a necessity in today's market. It doesn't matter if you are just starting out or have been in business for years. Small businesses have unique challenges that large corporations to do not have to deal with. This has created unique funding needs and lenders are here to help.
Small businesses have several options that they can choose from. But how do you know what small business lending method is right for you?
First, considered how quickly you need the funds.
Do you need the money for a future purchase?
Do you need the funding immediately, like this week?
Next, think about what you are going to use the money for.
Do you need the cash to pay back other obligations? Like meeting payroll.
Are you looking to have a cash cushion for your business to hedge your risk?
Do you need to purchase stock or supplies for day to day operation?
Finally, think about what happens if you don't get the money.
Is your business going to go under?
Will there be a missed business opportunity?
After you have answered the questions above it is time to start understanding the different small business lending options.
Traditional Business Loans
With a traditional business loan, you are going to need a few things in order to be considered. You will need a complete business plan highlighting how you plan to use the money. Financial statements from the past few years. Both your personal and business' credit history. And often financial institutions will require personal background checks on all the business owners for the company that is applying for the loan.
The benefit of a small business loan is that it often offers companies the lowest interest rates.
Business Credit Cards
Credit cards can offer you a quick way to pay for purchases. This source of funding should only be used when you need lower amounts of capital as you will have to pay it back within the month or face high-interest rates. It is recommended that you always keep your balance below 30% of your credit limit.
The other benefit of having a business credit is the perks of earning credit card rewards. Depending on the credit card provider you can earn free travel miles, received discounted gas, or cashback. It is basically like getting paid back for having the product.
Friends and Family Funding
This can often be a risky pool to draw from if your business can not pay them back at the agreed upon time. Unlike a loan officer at a bank, you have to see these people around the holidays.
Alternative Lending
One form of alternative lending is called a Merchant Cash Advance. With our cash advance product, we focus on getting you the cash you need, fast! Our short-term funding is focused on getting you approved for cash between, $5,000 to $500,000, in just 24 hours.  This is compared to other longer term loans that are tied to much larger values of money. Long term loans also have regular payback schedules.
With a traditional bank loan, you are going to pay back your loan with a set monthly amount. Our Merchant Cash Advance product takes a fixed percentage of your sales each day. That means that the amount we take is based on how well your business is doing that day, not on a predetermined amount.
Our alternative small business lending option is not a traditional loan in the way you are probably thinking. This is a funding option that is best defined as an arrangement where cash is provided to the business in advance. The funding is tied to the business' daily sales. We advance your business the money it would receive in the future, now.
Getting Started
So are you ready to get started with our alternative to small business lending? Give us a call today (305-985-6848) or find out how much you qualify for here.
Start the process and we can have the cash in your hands in as little as 3 days!
Summary
Article Name
Small Business Lending - Your Funding Guide
Description
Trying to get your small business lending needs met? Choosing the right path is important. Find out how to get approved for $500K in 24 hours with this free guide.
Author
Publisher
Publisher Logo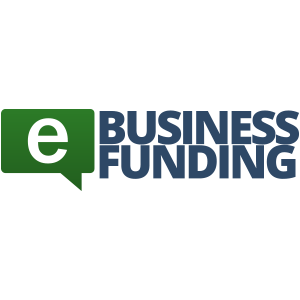 Andy L.
"I was tired of waiting on my bank… eBusiness was able to provide me the real cash I needed without the wait. Thanks!"
Real
Business
Funding
Starts Here