Does Bad Credit Business Lending Exist?
Finding a lender who is willing to loan you money when you have bad credit can be a challenge. Credit is something that most traditional lenders take into consideration when considering you for a loan. Bad credit business lending is completely different. This is due to the fact that most traditional lenders do not offer their loan products to those without good credit. If they do offer you a loan product, they will do so at a much higher interest rate than a borrower with good credit.
Another consideration from the banks will be how stable your business model is. Have you been in business for a number of years? Banks are typically looking to lend to businesses who have been in business for at least two years. If you are looking for bad credit business lending they will often look for a much stronger business history.
Banks are going to ask to review your financial statements over the last few years in order to consider you for a loan. If your books are not up to date or accurate, the bank will easily find a way to deny you for the funding.
A fourth expectation of a bank is going to be collateral to put up against the loan. For a business, this can often be personal collateral meaning your personal property such as a home or boat. Or it can often mean something that is in the business' name like a building or a piece of machinery.
If you are looking for bad credit business lending from a bank, it will be extremely difficult to get approved. Meeting bank requirements can seem impossible and frustrating.
Another Way Forward
Businesses with owners who have bad credit still need funding, whether it is to help grow your businesses or sustain daily operations. These options are typically called alternative funding sources. This type of funding provider looks beyond bad credit and consider various other options for your business. Typically, looking at your operating model and to the future of your business. Focusing less on your past. Alternative providers understand starting a business is hard. They also understand that people make mistakes. One of these options is known as a Merchant Cash Advance.
At eBusiness, we provide merchant cash advances to clients in various situations. Some are looking for payroll funding while others are looking to help run their daily operations. We often work with business owners who are searching for the right bad credit business lending options.
Our Requirements Are Simple:
You have been in business for a minimum of six months
You make $10,000 in monthly sales revenue
Learn more here Do I qualify?
We Act Completely Different From A Bank As Well In Respects To:
We have a very simple application process.
We get back to you within 24 hours if you have been approved or denied.

Over 90% of those who meet our minimum requirements are approved.

We are not going to ask you for a business plan.
We are not going to ask you how you plan to use the funds to grow your business.
We never hold personal or business collateral against the advance.
So if you are ready to learn more about our options for bad credit business funding, reach out to us today! Get the funding your business deserves fast. Call us now.
Summary
Article Name
Does Bad Credit Business Lending Exist?
Description
Bad credit business lending is not something you are going to find at a traditional bank. Find real business funding here. Get approved for $500k in 24hrs!
Author
Publisher
Publisher Logo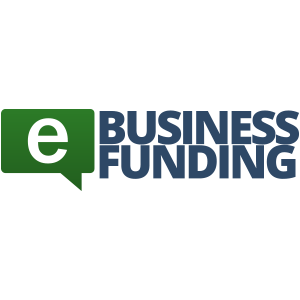 Andy L.
"I was tired of waiting on my bank… eBusiness was able to provide me the real cash I needed without the wait. Thanks!"
Real
Business
Funding
Starts Here