What Is Account Receivable Lending?
The worst kept secret in the financial industry right now is that lending is tough. It is tough to receive; as well as, apply for. Small businesses who apply for small business loans from banks are being turned down left and right. Financial institutions actually have only a 20% approval rate for the thousands of small businesses that apply for financing through them. There are hundreds of companies out there looking for account receivable lending and banks are turning them away. This is why more and more small businesses are turning to alternative funding providers like eBusiness Funding.
There are various alternative funding methods out on the market today and picking the right one for your business' needs is extremely important. Ultimately it can be one of the most important decisions you can make.
Account receivable lending takes a look the value of receivables, which in this case are your unpaid invoices. The lender will then advance your business funding at a discounted rate for the invoice. This is done in exchange for the full value of the invoice when it is paid by your client.
The Benefits Of Account Receivable Lending
Lots Of Benefits In Utilizing The Account Receivable Lending Method.
Cash Fast

Your business can get the funding it needs quickly by utilizing an account receivable lender.
In most cases you will receive funding in about 3 days from the time of application.

Time Savings

Because you can get the cash quickly through this method, you free up more time to work on your business. If you were to apply for a bank loan it may take up to a few months to be approved.
Your savings can also be seen in the amount of effort spent on the application process. A bank application can be extremely stressful, gathering tax returns, polishing up your business plan, sitting in a bank lobby during business hours etc. Nomatter how you look at it, banks require a large amount of time commitment with low approval rates (about 20%).
The Risk Of Account Receivable Lending
You have to remember with this type of financing you are giving up a portion of the value of your invoice in exchange for cash fast! The value of your invoices are determined by a number of factors. This can be the age of the invoice, the credibility of the client and several others factors.
As a business owner, you have to evaluate how much you need the funding. Is it worth selling your invoices at a discount? If you are looking to make payroll it may be a necessity to use account receivable lending. But if you are looking for long-term financing this type of funding method is probably not ideal for you.
A Better Option
If the risks of account receivable lending are not worth it to you, there are other options available. A Merchant Cash Advance is an option that will still get you working capital quickly and will not take away the value of an invoice you have earned. Instead our process is simple.
We will review your application and respond within 24 hours letting you know if you have been approved or denied.
After you are approved, we will directly deposit the funds into your account in just three days.
Then you can start using the funds immediately!
After we fund your business, an automatic daily draft will occur from you business bank account Monday-Friday. This will be a fixed percentage of your daily credit card sales. This is opposed to a standard bank loan that takes a fixed dollar amount each month.
We make the application process simple and easy, now you can focus on growing your business fast. Contact us to get started.
Summary
Article Name
What Is Account Receivable Lending?
Description
Account receivable lending is a fast way to get working capital for your business. Learn this secret and get upto $500k in business funding in 24 hours!
Author
Publisher
Publisher Logo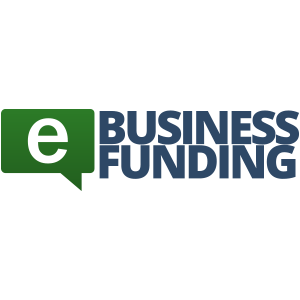 Andy L.
"I was tired of waiting on my bank… eBusiness was able to provide me the real cash I needed without the wait. Thanks!"
Real
Business
Funding
Starts Here