Understanding Business Cash Advance
A Business Cash Advance is considered short-term funding focused on providing cash to small businesses. This is compared to other longer term loans that are tied to much larger amounts of money. A Business Cash Advance is not a traditional loan in the way you have come to understand bank loans. This is a funding option that is best defined as an arrangement where cash is provided to the small business in advance.  The funding is tied to the business' average daily sales.
Why Would You Choose A 
Business Cash Advance

 Over A Traditional Loan?

A Business Cash Advance is short-term funding to help a business get through different situations. Businesses take this quick funding with the understanding they will be repaying the funds in addition to specific fees. This can often cost more than a traditional business loan because of the fees and the return rate. However, our Business Cash Advance offers a 95% approval rate. Compare that to a bank loan which has approximately a 20% acceptance rate.

Getting approved for a Business Cash Advance is quick and simple. After you are approved for an advance the provider usually takes a percentage from the business's sales each day. This process continues until the full amount has been repaid. A huge benefit to the fixed percentage retrieval of daily revenue is towards seasonal businesses. During the times when your business is not driving as many sales, the amount you pay back is much lower since it is a fixed percentage, not a fixed dollar.

A Business Cash Advance is not for everyone. But for those who feel it is right for them and their type of business, it can pay off as you grow your business. The ability to get cash-in-hand quickly can make all the difference as you are starting out. You have the chance to have a provider look at the potential of your business, not the history. With the opportunity to focus on a payback schedule that matches your business, a Business Cash Advance has it's benefits.

The ability to get cash without as many strings attached does mean higher fees. But if you know the funds are going to be able to be paid back quickly this could be the option for you. If you are not sure of your company's cash flow over the next few months, a Business Cash Advance could still work for you.

The ability to apply for immediate funding is an appealing concept for businesses. Not everyone qualifies for a traditional bank or financial institution loan. Banks will often ask for collateral to hold against you just in case you can't pay back the loan. They will also look at your business history. Your credit rating is a factor. Even if you have a perfect credit score and you are applying for a loan with your business partner, if their credit rating is poor you can be denied.

Short-term financing options can help you build your credit. This can help you secure long-term financing in the future from a financial institution. For us, we aren't as concerned about how you are using the money. You can use the funds for cash flow or for the purchase of inventory. You can even use it to pay back unexpected expenses or other debts. We just want to make sure the cash is helping you grow your business.
Ready to Get Started?
So are you ready to apply for a Business Cash Advance?  Give us a call today 305-985-6848
Find Out How Much You Qualify For Here
Summary
Article Name
Understanding Business Cash Advance
Description
Is a Business Cash Advance right for me? Learn the ins-and-outs of this FAST Business Funding product. Get approved and funded in 24 hours!
Author
Publisher
Publisher Logo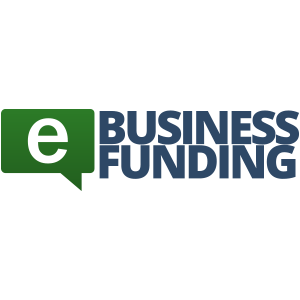 Andy L.
"I was tired of waiting on my bank… eBusiness was able to provide me the real cash I needed without the wait. Thanks!"
Real
Business
Funding
Starts Here