Account Receivable Funding – The Net 30 Day Solution
Traditional lenders are cracking down on the number of businesses that they are lending to. Businesses that are looking for funding to grow or maintain their business' daily operations are struggling. Traditional lenders such as banks or other financial institutions have had to enhance their Know Your Customer policies due to regulation. This has gotten to the point that most new businesses do not qualify for most of their lending products. So they look for alternative financing sources like account receivable funding or a merchant cash advance.
To qualify for a business loan, you need the following:
Nearly perfect credit
A detailed business plan

This will need to outline the business owner's goals for the next several years.
It will also have to provide a detailed plan of how you will utilize the funding provided by the bank.

Clean and long-term business history

Traditional lenders are going to look for at least two years of business operations and financial statements.

Collateral to put up against the loan

This can be either a personal asset or a business asset.
If the business is looking for unsecured funding, they will need to make sure that their other requirements are practically perfect!
Applying for a bank loan is not only challenging because of the requirements is also confusing. Sadly it is also very time-consuming. Getting approved for a bank loan can take weeks depending on how well your affairs are in order.
Account receivable funding can be much simpler. Whether you take the traditional approach or an alternative approach, the choice is yours. Understanding the differences and what works for your business is important.
With traditional account receivable funding, you give up a portion of your unpaid invoices in exchange for immediate cash. When your clients pay you back it is your turn to pay your lender. As per your agreement with the lender, you will pay them the appropriate amount based on your terms. Often times there are fees associated with this type of lending. Another thing to be aware of is that you will be giving up a portion of the full value of the invoice based on a number of factors. These factors can range from credibility of the client to age of the invoice. You will receive more funding for a more reliable client. In addition, you will receive a higher percentage of the invoice for a newer invoice compared to an older one that has been on your books for a period of time.
Because some business don't like to give up a percentage of their invoices there are other business models out there that are more appropriate. At eBusiness Funding, we look at the potential of your business moving forward with our merchant cash advance product.
So how are we different from traditional account receivable funding?
We offer a simple application process!
We can get you approved in just one day, not weeks like a bank does.

Even better, we can get you the cash you need in just three short days!

Spend the funds the way your business needs, not how you lay them out in a plan.

If you are approved for a bank loan, there will be restrictions on how you can use the money.
With us, we are more concerned that you are growing your business in the way that you see fit. You are the expert at your business, not us.

High approval rate

A bank loan's approval rate is 20% of all applicants.
We approve over 90% of those who meet our minimum requirements. That is nine out of ten!
Getting Started
So who's odds do you like better? A banks or ours? We think that a merchant cash advance could be right for your business. Get the cash you need immediately!
Give us a call today at 305-985-6848 or complete the contact form on this page to get started now.
Summary
Article Name
Account Receivable Funding – The Net 30 Day Solution
Description
Account receivable funding is a type of financing agreement between a business and a factoring company. Learn this simple HACK to get $500k in 24hrs.
Author
Publisher
Publisher Logo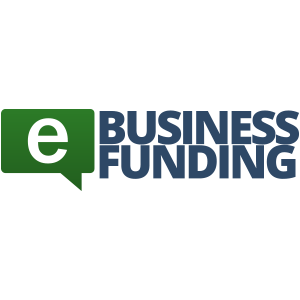 Andy L.
"I was tired of waiting on my bank… eBusiness was able to provide me the real cash I needed without the wait. Thanks!"
Real
Business
Funding
Starts Here