Where To Get Business Debt Consolidation Loans
When you started your business, did you take on a lot of business and personal debt to get it going? Does it now feel like you will never get out of debt? Having multiple loans with high-interest rates can be the death of a business. If you are always having to pay off one or more of the monthly payments, your cash flow can really start to suffer. Considering business debt consolidation loans can be a huge relief on your business' cash flow.
Trying to understand how you can pull yourself out of massive amounts of debt can be overwhelming. You are trying to run a business and with so much information out there it can all be confusing. Consolidating your business debt can be done in a few ways.
Refinancing
Refinancing a loan focuses on taking out an additional loan with a lower interest rate. This new loan is used to pay back the loan with the higher interest rate. Essentially you are taking the high-interest rate loan and converting it into a new term loan with a lower interest rate. Sounds great, right? There are risks associated with it even though the monthly payment and interest rate may be lower. Because you have extended the timeframe you are paying the loan back you may actually pay more over time.
Business Debt Consolidation
Business debt consolidation loans focus on taking all of your business loans and combining them into one loan product. This can be an option if you are looking to reduce the number of monthly payments you have.
Business Debt Consolidation through another loan product can be a challenge if you have too many loan products already. Banks are going to be hesitant to give you an additional loan.
The benefits of business debt consolidation loans include:
Lower interest rates
Single monthly payments
Lower monthly payments
The risks with business debt consolidation loans include:
Debt can still grow

With a reduced monthly payment, people who are bad at managing money can have a tendency to spend more. This can still cause debt to grow.
You really have to start understanding why you acquired so much debt in the first place.

Spend more money over time due to the longer term loan

Despite having only one loan at a lower interest rate, the interest will still add up. It can actually cost you more money than you would have spent on the multiple loans.
An Alternative Option
Another option for business debt consolidation loans is a merchant cash advance. This is not actually another loan. A merchant cash advance is an advance of funding when a business needs immediate access to cash. With this option, it allows you to pay off your debt up to $500,000 in cash depending on what you qualify for. Similar to consolidating your loans into one big loan, with this option you only have a single payment source. The benefit of a merchant cash advance is that the payment is able to be automatically withdrawn from your daily credit card sales. The percentage withdrawn is pre-determined and fixed like a loan term.
Unlike a loan, the percentage you pay is not a monthly set fee. This way if your business has a slow month, you do not have to worry about how you will pay the large monthly charge. This is a great option for seasonal businesses with multiple loans.
So if you are considering business debt consolidation loans and are not sure what product is right for you, give us a call. We can help you walk through the advantages and disadvantages for your business. We have made the application process simple for you. But we want to make sure you are comfortable with the idea that a merchant cash advance is right for you. At eBusiness Funding, we want to see your business succeed and get out from under your debt!
Get us a call at 305-985-6848 or complete the contact form on this page now.
Summary
Article Name
Where to Get Business Debt Consolidation Loans
Description
Are you confused by the number of business debt consolidation loans on the market? Learn this simple HACK and get up to $500k in 24 hours for your business.
Author
Publisher
Publisher Logo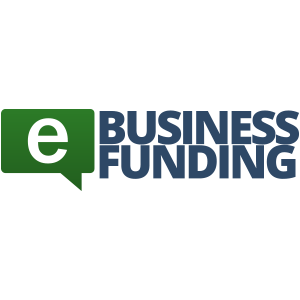 Andy L.
"I was tired of waiting on my bank… eBusiness was able to provide me the real cash I needed without the wait. Thanks!"
Real
Business
Funding
Starts Here